The (in)Convenience of Clerkless C-stores
Get great content like this right in your inbox.
Subscribe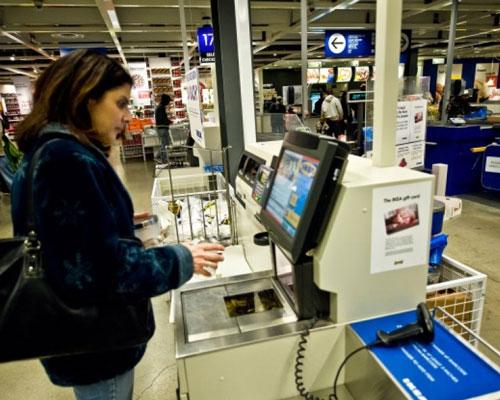 Change is coming to the convenience store industry — but it may not be for the best.
Earlier this year, 7-Eleven Inc. announced plans to swap out store associates in Japan with radio-frequency identification (RFID) tagged merchandise. The intention is to place a greater emphasis on payment cards, as well as mobile technology at checkout.
While the setup could alleviate the worker shortage facing Japanese convenience stores, the risks likely outweigh the rewards in the U.S. market. From the ongoing importance of register clerks to a wide range of security concerns, here's why convenience store owners should think twice before going clerkless.
The Human Touch
Make no mistake, RFID and payment card technology frees up associates to focus their attention on more than just the checkout process. Whether it's streamlining back-of-store operations or improving the customer experience, clerks would likely no longer be tied to the register. Self-checkout technology, however, may not be enough to replace workers altogether.
Clerks still play an important role in the brick-and-mortar ecosystem, especially when it comes to purchases that require additional human interaction. Think alcohol or cigarettes. Rather than relying on technology that may add friction to the checkout process, convenience store owners can continue delivering a shopping experience loyal customers have come to expect.
As far as payments go, register clerks provide options modern-day technology simply cannot. If, for example, a customer wishes to make a purchase using cash, he or she might be better off shopping at a convenience store that still employs human workers. After all, RFID and mobile technology aren't adept at accommodating customers who opt for cash.
Staff-less stores may also cause convenience store owners to miss out on valuable sales in the event of a technological failure. While retailers can be rest-assured register clerks will work to resolve a payments issue, stores operated exclusively by technology provide no such luxury. If a payments system fails, retailers may be forced to turn away customers until the problem is resolved. Continued issues over the course of several weeks or months could put a significant dent in a store's bottom line.
Fewer Protections in Place
Security remains an important concern for convenience store owners. A rise in fraud at the pump coupled with delays in chip-card compliance have turned up the pressure on retailers to guard against cybercriminals. But embracing clerkless stores may be a step in the wrong direction.
Although technology can help speed up the checkout process, some innovations leave much to be desired when it comes to security. RFID tags, for example, could be covered up in aluminum foil, thereby blocking the signal and making it easy for shoplifters to steal valuable products.
By instead opting for a combination of RFID technology and limited human intervention, retailers can reap the rewards of automated scanning while also stopping thieves in their tracks.
But Culture Can Compensate, Sometimes…
The 7-Eleven trial, however, may very well succeed in specific environments. The pilot is likely to work in Japan because culturally, Japan has less of a challenge with petty theft and shoplifting. Also, the Japanese historically have been at the forefront of technological adoption, and their interpersonal interaction is typically more formal.
Although the vast majority of retail locations in the United States are not likely to be good environments for a clerkless experience, certain establishments may be able to support this new model.  For example, a corporate campus with developers working late hours, military installations, or other specialized shops in controlled environments with unusual hours of operation and regular customers.
As Always, Know & Service Your Customer
A staff-less convenience store is guaranteed to generate plenty of headlines. The buzz surrounding 7-Eleven's recent announcement is proof of just that. But as intriguing as the concept may be, it isn't a good fit for all retailers. Ultimately, register clerks still play a vital role in the success of brick-and-mortar stores in most businesses.
From handling a wide variety of purchases to accepting different payment methods, retailers who keep human workers onboard will be better prepared to handle any challenges that come their way. The presence of register clerks can also help deter fraudsters from taking advantage of technological glitches that pop up from time to time.
By complementing new technology with workers who can better accommodate customers and ramp up security, convenience store owners can increase their chances of success moving forward.
Chris Francis is vice president of market development at Worldpay US, a global payments provider for all channels: in-store, online and mobile. To learn more, visit www.worldpay.com/us.
Editor's note: The opinions expressed in this column are the author's and do not necessarily reflect the views of Convenience Store News.