An Inside Look at Cumberland Farms' 'Next-Generation' C-store
Get great content like this right in your inbox.
Subscribe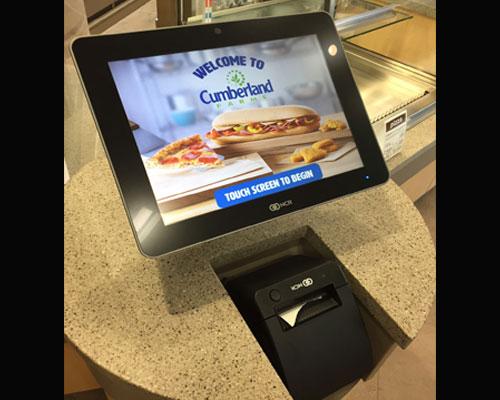 TITUSVILLE, Fla. — If David Heilbronner, director of brand strategy and advertising for Cumberland Farms Inc., had to describe the convenience store retailer's "next-generation" store model in three words, they would be: friendly, simple and fast.
Located at 4560 S. Washington Ave. in Titusville, Cumberland Farms opened the doors to the 5,000-square-foot store on Aug. 18. It showcases a new design, equipment and food offerings.
"We are always looking for ways to innovate, and based on our experience and learning from the past eight years of updating our stores, the time was right to make the change to the next version of our stores," Heilbronner told Convenience Store News. "It took about 8 months from initial idea to the completion of the first store."
The goal of the new store model is to provide customers with a "wonderful shopping experience so that they want to return again and again," he explained. To accomplish this, Cumberland Farms amped up its food and beverage options with several new additions to the menu, all of which can be ordered quickly and easily via self-service ordering terminals.
New drink choices include smoothies, frozen espresso and milkshakes, as well as specialty drinks like espresso, cappuccinos and lattes.
Expanding its foodservice options, the next-gen store features ciabatta sandwiches, frittatas, melts, and macaroni and cheese.
To give guests a more leisurely shopping experience, Cumberland Farms widened and brightened the interior of the store, although it does feature the same look and feel from an architectural standpoint, as well as a store layout perspective.
As part of updated architectural features, the store continues to offer indoor community counters and patio seating outdoors.
Although Heilbronner told CSNews he could not disclose how many stores of this model the company plans to open and where, he did confirm that "we will build the next-generation stores wherever timing and space allow us to," noting that Cumberland Farms expects to open many additional stores of this caliber over the next year.
The new store version comes as the c-store operator continues its extensive and aggressive remodeling and expansion initiatives in Florida, the company has noted. 
Cumberland Farms, headquartered in Westborough, Mass., currently operates nearly 600 convenience stores across eight states.