Iowa Recognizes Kwik Trip & Iowa 80 Truckstop for Renewable Fuels Efforts
Get great content like this right in your inbox.
Subscribe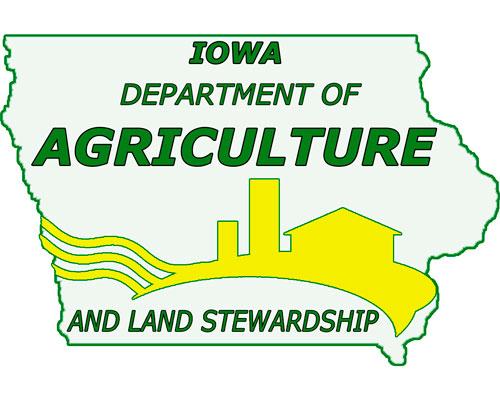 DES MOINES, Iowa — Kwik Trip Inc. and the Iowa 80 Truckstop in Walcott are the 2018 winners of the Secretary's Ethanol and Biodiesel Marketing Awards.
The awards were created by the Iowa Department of Agriculture and Land Stewardship. They were designed to recognize businesses that market the renewable fuels they have available through creative efforts including, but not limited to: hosting special events highlighting their renewable fuels, development of creative signage, initiation of new advertisements or marketing efforts, and dramatically increase renewable fuel availability.
"Kwik Trip and the Iowa 80 Truckstop have both made marketing renewable fuels a central part of the business and it is great to recognize the commitment and investment they have made to do it successfully," said Iowa Secretary of Agriculture Bill Northey.
The 2018 Secretary's Ethanol Marketing Award
Headquartered in La Crosse, Wis., Kwik Trip is recipient of the Secretary's Ethanol Marketing Award. The convenience store and fuel retailer was recognized for its commitment to ethanol.
Kwik Trip operates 86 sites in Iowa, 69 of those locations sell fuel. It currently has 25 locations in Iowa selling E15 and 25 locations selling E85. 
The c-store operator began its commitment to marketing high ethanol blends in 2003 when it began marketing E85. In February, Kwik Trip began marketing E15 at four of its locations. Since then, it has expanded its investment into E15, offering E15 at more than 300 locations.
However, the company's commitment to offer renewable fuels to Iowans is not limited to ethanol. In 2016, Kwik Trip began selling biodiesel in all their diesel gallons marketed in the state. It has also committed to future investments in renewable fuels: This spring Kwik Trip plans to open a blending facility in Waterloo, Iowa that will create all blends of ethanol and biodiesel, ultimately to be marketed at its Iowa locations. 
Kwik Trip markets E15 under the grade name Unleaded 88. This new marketing has brought the highest adoption rate for sales of its Unleaded 88 product in Iowa, surpassing the sales of similar offerings in Minnesota and Wisconsin. 
According to the c-store retailer, in addition to its successful marketing of E15, it believes that Iowa's leadership on ethanol paired with educational outreach directed at consumers has contributed greatly to the success of E15 sales in the state.
In less than one year, Kwik Trip has become the nation's leading offerer for E15.
Kwik Trip was nominated for the award by the Petroleum Marketers and Convenience Stores of Iowa (PMCI).
The 2018 Secretary's Biodiesel Marketing Award
Iowa 80 Truckstop in Walcott is the winner of the 2018 Secretary's Biodiesel Marketing Award. 
Iowa 80 Truckstop has offered biodiesel since 2002, which makes this the 15th anniversary of their program. The company received an Iowa Renewable Fuels Infrastructure Program grant to install the necessary equipment to offer biodiesel, and the truck stop now offers between B11 and B20 blends throughout the year.
The company has long been a supporter of renewable fuels and the Renewable Fuel Standard.
"The Renewable Fuel Standard is important to Iowa. This program enables fuel retailers, including my truck stop on Interstate 80, to incorporate cleaner burning fuels such as biodiesel and ethanol into our fuel supply, and lowers prices at the pump and helps create jobs here in Iowa," company owner Delia Moon Meier said in an op-ed recently published in the Des Moines Register.
Located on Interstate 80 about 10 miles west of Davenport, Iowa 80 Truckstop bills itself as "The World's Largest Truckstop," and is a prominent fueling location.
Iowa 80 Truckstop was nominated for the award by the Iowa Renewable Fuels Association and the Iowa Biodiesel Board.
The winners were announced and recognized during the PMCI Annual Meeting in Des Moines on Jan. 9. 
"Fuel marketers allow customers to access ethanol and biodiesel blends produced right here in Iowa. Our state is a national leader in renewable fuels production, and we are very fortunate that many retailers are making significant investments to provide their customers with renewable fuels," Northey said.
Iowa Renewable Fuels Association (IRFA) Executive Director Monte Shaw added: "Kwik Trip and the Iowa 80 Truckstop have helped lead the way towards widespread consumer access to renewable fuels. They are market leaders and move serious amounts of ethanol and biodiesel to the benefit of their customers, biofuel producers, and Iowa farmers. IRFA congratulates them on their well-deserved recognition."