Iraq Combat Veteran to Keynote M-PACT 2018
Get great content like this right in your inbox.
Subscribe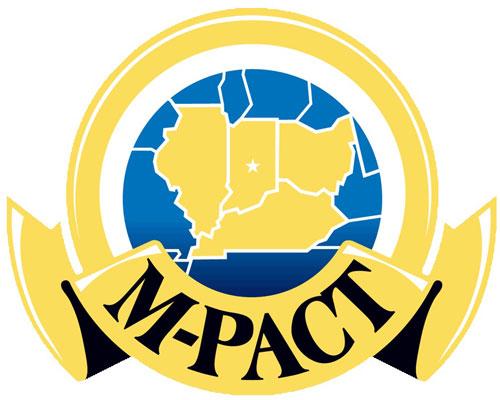 INDIANAPOLIS — Major Dan "Noonan" Rooney, a U.S. Air Force F-16 fighter pilot, will deliver the keynote presentation during the M-PACT 2018 Industry Luncheon on March 14.
Rooney — who is also a PGA golfer, best-selling author and founder of Folds of Honor —  will reveal how his experiences as a fighter pilot during three tours of combat in Iraq impressed upon him the importance of personal accountability and collaborative effort in ensuring the success of any mission during his presentation entitled, "A Patriot's Calling: Leadership, Teamwork and Sacrifice."
Folds of Honor is a nonprofit that has raised more than $100 million and awarded nearly 13,000 educational scholarships to family members of soldiers killed or disable in combat.
He will share the story of a serendipitous incident that influenced him to pursue his life's calling, which is ensuring that the sacrifices of America's heroes — our fallen military personnel — never go unappreciated or unrewarded.
Rooney has been awarded numerous honors for his patriotism and philanthropic work, including: the Presidential Volunteer Service Award, the Ellis Island Medal of Honor, and the Air National Guard's Directors Service Award.
In addition, he has been named among the "Heroes of the Year" by both People magazine and Money magazine, and was featured on the ABC World News Tonight "Persons of the Year" list.
"Major Dan Rooney's rousing story of selfless service is unlike that of any previous M-PACT keynote speaker," said Jennifer Rhoads, president and CEO of the Ohio Petroleum Marketers and Convenience Store Association, and co-host of M-PACT 2018. "His success in the military, on the golf course, and especially through Folds of Honor typifies the power of dogged determination and collective effort in driving forward any mission.
"Rooney's true talent lies in his ability to translate those critical, personal values to the business world — providing the audience with pragmatic advice for improving their own performance. We are thrilled to host such an extraordinary leader," she said.
Admission to the industry luncheon is not included in the price of registration, but tickets may be purchased at the time of registration.
M-PACT 2018 is the largest gathering place in the Midwest for energy and convenience industry leaders. The 2018 event will take place March 13-15 at the Indiana Convention Center in Indianapolis.
The M-PACT Show is a collaborative production of the Illinois Petroleum Marketers Association/Illinois Association of Convenience Stores, the Indiana Petroleum Marketers & Convenience Store Association, the Kentucky Petroleum Marketers Association, and the Ohio Petroleum Marketers & Convenience Store Association.