Isis Mobile Wallet Rolls Out Nationally
NEW YORK – The Isis Mobile Wallet hit the national scene today after successful pilot launches in the Austin, Texas, and Salt Lake City markets.
Isis, the mobile commerce joint venture created by AT&T Mobility, T-Mobile USA Inc. and Verizon Wireless, revealed that the latest version of the Isis Mobile Wallet is now available to consumers for download in the Google Play app store and at thousands of AT&T, T-Mobile and Verizon Wireless retail stores nationwide. Customers who visit a carrier retail store to activate the Isis Mobile Wallet will receive hands-on support and education from store associates.
The Isis Mobile Wallet allo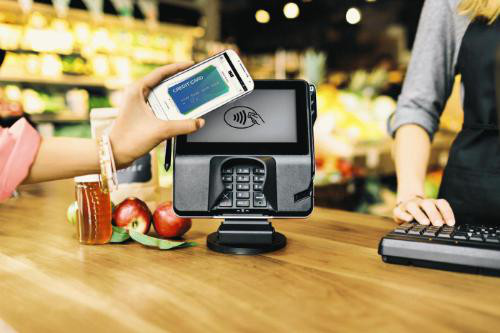 ws customers to pay at contactless payment terminals, and to save money through special offers and loyalty cards at participating merchants from their Isis Ready smartphone. With the mobile wallet, consumers can store virtual versions of their participating credit or prepaid cards, as well as coupons and loyalty cards. To use the Isis Mobile Wallet, customers simply select a payment card and tap their smartphone on the point-of-sale terminal.
The redesigned Isis Mobile Wallet features a simplified user interface with a clean, white background and easy-to-navigate toolbars. Integration with American Express Serve makes it convenient for Isis Mobile Wallet users to load funds into their American Express Serve account from a U.S. debit or credit card, bank account or through direct deposit, as well as pay bills online and send money to friends and family using an American Express Serve Account.
"Today's nationwide launch of the Isis Mobile Wallet is a milestone for consumers, merchants and banks. It's the start of a smarter way to pay," said Michael Abbott, CEO of Isis. "Together, with our partners, we've built a seamless mobile commerce experience. We're pleased to bring the magic and simplicity of the Isis Mobile Wallet to consumers across the U.S."
The Isis Mobile Wallet is already offering users special deals, including:
Free soft drinks at Coca-Cola vending machines. With My Coke Rewards in the Isis Mobile Wallet, users get their first three drinks free.
 
Free smoothies at Jamba Juice. Isis and Jamba Juice are giving away 1 million free smoothies to Isis Mobile Wallet users at participating Jamba Juice stores across the country.
 
Twenty percent back on purchases made with American Express Serve. Isis Mobile Wallet users can get 20 percent back every time they tap to pay using their American Express Serve account for up to $200 in statement credits. This offer is available now through Jan. 31. Additional terms apply.
"Isis is one of few truly independent wallets that is not tied to a specific financial institution, merchant or online marketing scheme. This wallet-as-a-platform approach positions Isis to unify the consumer experience across the many developing mobile shopping environments," said Rick Oglesby, senior analyst at Aite Group. "The national rollout is an important step toward making mobile payments a part of everyday retail experiences."