January Gas Prices Signal a More Expensive Year at the Pump
Get great content like this right in your inbox.
Subscribe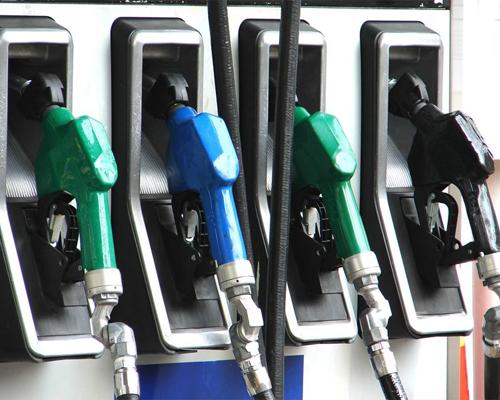 NATIONAL REPORT — The national gas price average reached $2.54 as of Jan. 11. This is just one cent higher than the week prior, primarily due to a modest decrease in gasoline demand and an increase in inventory, but gas prices increased for 41 states on the week, according to AAA.
"For consumers, the question is how high are gas prices going to go in 2018," said Jeanette Casselano, spokesperson for AAA. "Since 2014, gas prices decreased as much as 20 cents in the first three weeks of the year. This year, gas prices are five cents more than on January 1 of this year, a possible indication that prices in 2018 will likely be more expensive than last year."
Gas is available for $2.50 per gallon or less at 58 percent of gas stations nationwide, AAA reported.
The largest yearly changes in the top 10 markets, that all experienced increases, are: California (39 cents), Indiana (37 cents), Michigan (32 cents), Alaska (30 cents), Oregon (28 cents), Hawaii (28 cents), Montana (28 cents), Ohio (27 cents), Illinois (25 cents) and Tennessee (25 cents).
The current top ten least expensive markets in the United States are: Texas ($2.29), Missouri ($2.30), Alabama ($2.30), Mississippi ($2.31), South Carolina ($2.32), Arkansas ($2.32), Arizona ($2.34), New Mexico ($2.35), Oklahoma ($2.35) and Tennessee ($2.36).
The West Coast is seeing some of the highest gas prices, with six of the most expensive markets in the country found in the region: Hawaii ($3.35), California ($3.19), Alaska ($3.08), Washington ($2.94), Oregon ($2.82) and Nevada ($2.69). Hawaii saw the largest increase on the week at 5 cents.
Five Great Lakes and Central states saw price decreases on the week: Indiana (12 cents), Michigan (10 cents), Ohio (8 cents), Illinois (6 cents) and Kentucky (5 cents). All other states in the region saw increases ranging from 1 cent to 5 cents. Compared to one year ago, gas prices in the area are as much as 37 cents higher, with Indiana (37 cents), Michigan (32 cents), Ohio (27 cents) and Illinois (25 cents) among the top 10 states with the largest yearly increase.
Florida and Louisiana led the South and Southeast with the largest increases on the week at 9 cents and 5 cents, respectively. New Mexico was the only state in the region to see no change. Texas leads both the region and the country with the least expensive gas price average at $2.29 per gallon, while Florida has the highest regional price at $2.54.
In the Mid-Atlantic and the Northeast, prices are five cents higher on the week in North Carolina and Washington, D.C., and overall 17 to 25 cents more than one year ago. However, despite a double-digit year-over-year increase, several states in the region fall on the list of states with the smallest year-over-year increase: New York (17 cents), Maine (17 cents) and Delaware (18 cents). States with the largest year-over-year increases in the region include Tennessee (25 cents), Massachusetts (25 cents), Rhode Island (24 cents), Maryland (24 cents) and Kentucky (24 cents).
In the Rockies region, prices rose in Utah (4 cents), Idaho (3 cents), Wyoming (1 cent) and Montana (1 cent) on the week. Colorado's gas price average held steady at $2.43 per gallon. Utah's average gas price is six cents more expensive month over month.