Joe Sheetz Looks Back on His Year as NACS Chairman
Get great content like this right in your inbox.
Subscribe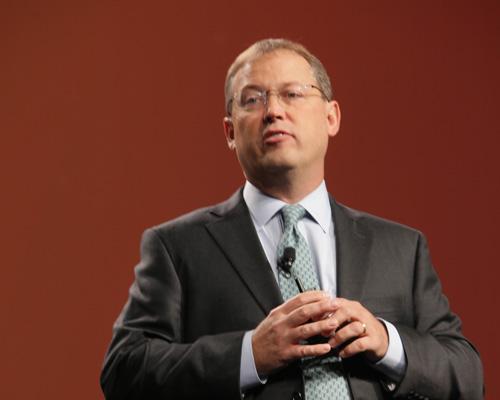 ALTOONA, Pa. — Joe Sheetz stepped down from his post as NACS chairman with one word of advice to the convenience store industry: compete.
The president and CEO of Altoona-based Sheetz Inc. served at the helm of NACS, the Association for Convenience & Fuel Retailing, as the 2017-2018 chairman. He handed off the baton to Aramark's Frank Gleeson at the 2018 NACS Show in Las Vegas.
During his yearlong tenure, Sheetz helped guide the convenience channel as it grappled with key industry issues such as government relations, education and connecting people.
Convenience in today's world also topped his to-do list. With the rise of e-commerce giant Amazon in the brick-and-mortar space with its new Amazon Go stores; the encroachment of other channels, particularly dollar; and the fast-paced innovations in technology, the definition and role of convenience is changing.
"Other than the very important work that is always on the NACS agenda, we tried to get people focused on what convenience really means. You saw the theme of the annual [NACS] show … compete. We now compete with many channels for that convenience occasion and need to find our own 'sweet spot' in fulfilling customers' daily demands," Sheetz told Convenience Store News.
Moving forward, he urges the industry not to get bogged down on one particular issue. "I think we can get overly concerned with particular issues. It isn't any one thing," he said. "Instead, it is a matter of constantly reinventing ourselves as the lifestyles and needs of our customers change over time."
Sheetz acknowledged that the experience of being NACS chairman has left a permanent mark on him.
"The past year was educational, motivating, rewarding and exhausting all at the same time. I had some idea of what to expect since I am the third person in my family to hold that title. However, you really cannot appreciate the experience until you live it," he said.