Joe Sheetz Named Convenience Store News' 2018 Retailer Executive of the Year
Get great content like this right in your inbox.
Subscribe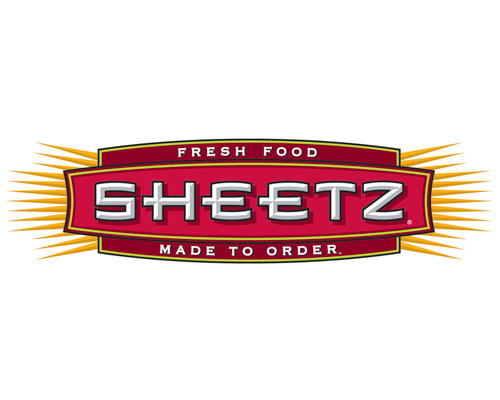 NEWARK, N.J. — Joseph S. Sheetz, president and CEO of Sheetz Inc., has been selected the 2018 Retailer Executive of the Year by Convenience Store News' blue-chip panel of industry leaders.
The award, now in its fifth year, recognizes a retailer executive who exemplifies leadership, business acumen, dedication to the industry, and commitment to community service. Last year's Retailer Executive of the Year was Allison Moran of RaceTrac Petroleum Inc.
Sheetz, along with the 2018 inductees into the CSNews Hall of Fame — Jay Ricker, chairman of Ricker Oil Co., and Rick Brindle, vice president of industry development for Mondelēz International Inc. — will be honored at a gala banquet and induction ceremony this fall in Indianapolis, near the Anderson, Ind., headquarters of Ricker Oil. The Hall of Fame honors pioneers and innovators for their lifetime of service to the c-store industry.
Sheetz was born in Altoona, Pa., where he grew up working with his father, Joseph M. Sheetz, at the family-owned Harshbarger Dairy. Once the dairy was sold, Joe M. began working for the other family business, which his brother founded in 1952, Sheetz Inc.
Sheetz Inc. is still a family-owned business today and has grown to employ approximately 18,500 team members and operate more than 565 convenience stores in Pennsylvania, Maryland, Ohio, Virginia, West Virginia and North Carolina. Known for its award-winning, proprietary foodservice program, the company has annual revenues of nearly $6 billion. Sheetz Inc. is currently ranked by Forbes Magazine as the 56th largest private company in the United States. In 2018, for the fourth time in five years, Sheetz Inc. was named one of Fortune Magazine's 100 Best Companies to Work For, ranking 66th.
Joe S. originally joined the Sheetz team during high school and college. For seven consecutive years, he worked in various accounting and operations functions of the company.
He graduated from The Wharton School of Business at the University of Pennsylvania with a bachelor's degree in economics in 1989. His business concentration at Wharton was entrepreneurial management, preparing him for a career with the family business.
After graduation, Joe S. went to work as an employee benefits consultant for CGI Consulting in the suburban Philadelphia area, specializing in designing benefit and retirement plans for major corporations. In 1995, he returned to Sheetz Inc. as director of personnel. He became executive vice president of finance in June 1996. In this position, he led all finance, accounting, technology, real estate and risk management functions and was an active member of the executive committee. He moved into his current role of president/CEO in October 2013.
Joe S. currently serves as chairman of NACS, the Association for Convenience & Fuel Retailing, and is on the executive committee of the Altoona Blair County Development Corp., where he was chairman from 2009-2011. He is also a former chairman and current trustee of Mount Aloysius College.
Joe S. is the nephew of Steve Sheetz and the cousin of Stan Sheetz. Both Steve and Stan were previously inducted into the CSNews Hall of Fame in 1995 and 2013, respectively.
Joe S. resides in Altoona with his wife Wendy, daughter Delaney, and son Casey.