Kangaroo Express to Offer Discount Dogs on National Hot Dog Day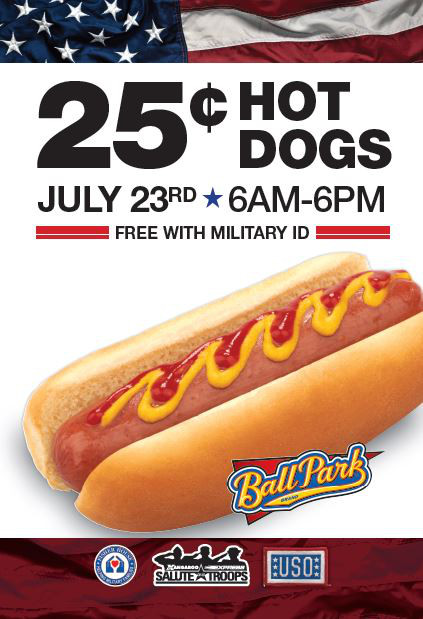 CARY, N.C. -- Kangaroo Express is observing National Hot Dog Day by making it a truly American celebration.
On Tuesday, July 23 from 6 a.m. to 6 p.m., the convenience store chain will offer customers 25-cent Ball Park hot dogs. Paired with a RooCup refill, guests can pick up a hot dog and drink for just 50 cents. In addition, a free hot dog will be offered to any customer with military identification.
Kangaroo Express will continue the celebration on Friday, July 26 with its "Dog Day Madness" extravaganza, featuring deals such as three hot dogs and a fountain drink for $3, five hot dogs and two fountain drinks for $5, and seven hot dogs and two fountain drinks for $7.
Customers can enjoy their Ball Park hot dogs while supporting military men and women by donating to the Salute Our Troops fundraising campaign, the c-store retailer stated.
"We are inspired by the overwhelming generosity of our guests and are proud to support the military community all year long," said Joe Venezia, senior vice president of operations for Kangaroo Express. "We invite our guests to help us add a patriotic flair to National Hot Dog Day by enjoying an all-American classic and supporting the troops who protect our freedom every day."
Donations from the Salute Our Troops campaign will support United Service Organizations Inc.; the Fisher House Foundation, which donates "comfort homes" at major military and U.S. Department of Veterans Affairs medical centers that enable military families to be close to a loved one during hospitalization; and eight state-based military support organizations.
Since its inaugural year in 2011, the Salute Our Troops campaign has raised $5.7 million.
Kangaroo Express is the primary operating banner of The Pantry Inc., which operates 1,567 stores in 13 states.