Kraft Heinz to Pour More Investment Into the Convenience Channel
Get great content like this right in your inbox.
Subscribe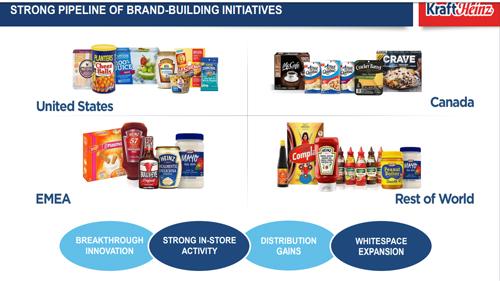 CHICAGO — The Kraft Heinz Co. is on a growth track, not only in its presence at retail but in its portfolio offerings.
Kraft Heinz — which resulted from the 2015 merger of H.J. Heinz Co. and Kraft Foods Group Inc. — is reinvesting in the company, shifting toward an organic growth strategy, according to CEO Bernardo Hees.
Notably, it added roughly 300 in-store operators and earmarked money for convenience stores, club stores, dollar stores, gas stations, e-commerce and foodservice, Food Business News reported.
"Those are channels that we normally don't have all the data, but they're growing at a faster pace than retailers," Hees said at the Barclays 2018 Global Consumer Staples Conference on Sept. 5.
Hees also said the company was looking to invest in brands with both geographic reach and the potential to cross into other food and beverage categories, according to Fooddive.com.
He added brands that fit that criteria are ones "that can travel."
"For sure there are situations within categories that don't change and varies country by country, but I think Heinz is a good example. I think Kraft is a good example. I think Planters is a good example," he said. "They are the brands that are more local and that's fine, extremely important to the portfolio and important for us. But what I mean by brands that can travel, brands that have the awareness and have the potential of doing something bigger than themselves."
Kraft Heinz plans to continue examining its portfolio and making sure its scale and presence are appropriate for each of its brand categories, Hees said, adding the company will look closely at opportunities driven by growth and category consumption.
Chicago-based Kraft Heinz is the third-largest food and beverage company in North America and the fifth-largest food and beverage company in the world. Its brands include Kraft, Heinz, ABC, Capri Sun, Classico, Jell-O, Kool-Aid, Lunchables, Maxwell House, Ore-Ida, Oscar Mayer, and Planters.