Kroger & Walmart Expand Their Scan & Go Programs
Get great content like this right in your inbox.
Subscribe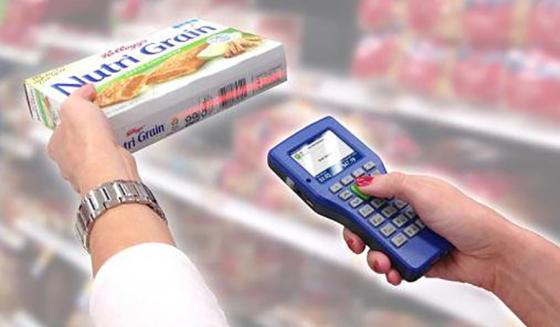 BENTONVILLE, Ark. & CINCINNATI — Walmart and Kroger are both kicking off the new year with plans to expand cashierless self-checkout technology to additional stores, providing their respective services to a mass market.
Walmart's 2018 plans include bringing its Mobile Express Scan & Go service, which is currently being tested in the Dallas-Fort Worth, Orlando and northwest Arkansas markets, to 100 more stores across the nation.
Mobile Express Scan & Go is available on iOS and Android, as well as on handheld devices available at in-store kiosks. It enables customers to shop, bag and pay for items unassisted. At the end of the shopping trip, a customer can pay with a credit or debit card stored in the Mobile Express app, bypass checkout and exit through the store's Mobile Express lane.
"Not only does Scan & Go save time by letting people skip the register, it also helps make staying on budget easier," the Bentonville, Ark.-based retailer said on its blog. "Customers see the price of individual items as they scan them, along with a running total."
As for Kroger, the Cincinnati-based retailer announced last month that it will roll out its Scan, Bag, Go technology to 400 stores in 2018. The service allows customers to scan products in much the same was as Walmart's Mobile Express Scan & Go — either through its app or with a handheld scanner available in-store.
Initially, Kroger customers will still need to check out at a self-checkout register to pay, but payment via the Scan, Bag, Go app is around the corner, according to the company.
Click here to read more from Convenience Store News sister publication Progressive Grocer.