KSS Fuels Updates RackPrice Fuel Price Management Solution for Wholesalers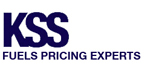 FLORHAM PARK, N.J. -- KSS Fuels updated features and functionality for its RackPrice fuel price management solution that will give fuel wholesalers increased pricing and promotion flexibility, the company reported.

The primary enhancement includes a new "customer-level pricing (CLP)" feature that gives fuel wholesalers the ability to offer their customers -- fuel retailers and oil jobbers -- time-limited "deal" prices based on user-defined criteria.

"The new CLP feature in RackPrice increases the granularity of rack pricing by allowing users to offer specified customers with unique deals and pricing options," Bob Stein, president and CEO of KSS Fuels said in a released statement. "This enhancement gives wholesalers, jobbers and marketers an additional tool to set optimal and competitive wholesale fuel prices -- while boosting both customer loyalty and profits."

Specific features and functionality include:

• One or more deals can be applied to particular customer "sold to" points and delivery "ship to" points, where "sold to" and "ship to" information can be imported from ERP systems.
• Users can view sales at particular "sold to" and "ship to" points by product lifting and by deal. Deals can be based on a "cost of goods" price (SPOT, calculated formula or rack/terminal price) plus other costs and a defined margin; or via a posted rack/terminal price (or other reference price: SPOT or formula) minus a defined discount.
• Prices offered within a deal can vary by volume tier by applying different margins or discounts at different volume levels, e.g. 0 – 100,000 gallons, 100,000+ gallons, etc.
• Deal prices can be recalculated daily based on updated information for reference prices, costs, etc., for all volume tiers, and exported to an ERP system on a user-definable schedule.
• A simple management workflow allows for the approval/rejection of deals by management within the pricing organization.
• A suite of analytics gives users the ability to break down specific components of any deal and compare that information against historical data.

RackPrice is an end-to-end wholesale fuel pricing solution from KSS Fuels that includes modules for price generation automation, reporting/analysis, competitive price prediction, price-volume modeling and price optimization, the company reported. The system helps wholesalers meet volume targets at the maximum possible margin by improving its pricing processes and responding more rapidly and effectively to market moves.