Kum & Go Exec Outlines Rules of Thumb for Social Media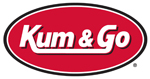 WEST DES MOINES, Iowa -- The use of social media has spread like wildfire, but key business basics still apply, according to one convenience store executive.
Mike Templeton serves as social media manager at locally headquartered Kum & Go. Currently the c-store operator is active on social media hotspots Facebook and Twitter. Templeton explained to the Des Moines Register that there are five factors essential for using social media successfully: listening, relevance, accountability, personality and patience.
"Listening helps identify trends and keeps you strongly connected to customers," Templeton told the news outlet. "Being competitive in today's business environment requires truly understanding the voice of your customers and then acting upon what you've learned."
He added that people want to engage with companies that are most relevant to them. "This is one reason why social media has grown in popularity," he told Des Moines Register. "You're likely to tune out an ad that doesn't appeal to you, and the same behavior applies to an off-target message in social media."
Industry insiders who embrace social media also have to set up accountability and establish credibility, he said. And they need to remember that social media can be fun. "Associates in our convenience stores are professional, but they also know how to have fun," Templeton explained. "We reflect that same sense of fun across our social media channels. We believe social media is about people interacting with other people. Empower your associates to have a little fun and you'll see customers gravitate toward your brand."
But results take time, he told the Des Moines Register, adding there are no shortcuts to glory. "Success in social media takes time to produce, but the results are even greater when your customers are involved each step of the way."