Kum & Go Launches Private Label Beer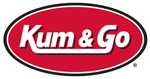 WEST DES MOINES, Iowa -- Kum & Go L.C. announced the addition of Hiland beer to its private label portfolio. The product is now available in more than 280 convenience stores in Iowa, Nebraska and Missouri, according to a news release from the convenience store chain.

Kevin W. Krause, the company's senior vice president of marketing, said Hiland beer -- offered in Ice, Light, Lager and Reserve varieties -- is an exceptionally high-quality product at a very reasonable price.

"Kum & Go listens carefully to our customers and works hard to meet their evolving needs. For instance, we know our customers continually seek high-quality products at a great price. That's one reason why we're excited to add Hiland beer to our growing family of Hiland products. It reaffirms our company's unwavering commitment to our customers," Krause stated.

Hiland beer is made with the Midwestern customer in mind. It is brewed with traditional high- quality ingredients from America's heartland and contains no preservatives. In addition, it's brewed by Minhas Brewery in Monroe, Wis., the second oldest brewery in the U.S.

Throughout this month, Kum & Go customers will be able to experience Hiland beer at tastings. During the first three weeks, tastings will take place in select stores around Iowa, while during the last two weeks, tastings will be held at Kum & Go stores in all three states.

Melissa Billman, director of private label development for Kum & Go, said she believes people will become big fans of the new beer after attending these special sampling events. "It's a wonderful opportunity for our customers to experience this American-made beer and truly enjoy the great flavors of the Midwest," she stated.

Kum & Go's new Hiland Ice, Light and Lager varieties are available at $6.99 for a 12-pack. As an added value for customers, Hiland Light (at only 97 calories per serving) is offered in a 20-pack for $9.99. Hiland Reserve beer is available in a 24-ounce, single-serve can.

A variety of private label products are offered under the rapidly growing Hiland brand. In the past 18 months, 10 private label lines have been added to stores. Kum & Go said new private label products will be developed on a regular basis in order to meet customer demand.