Kum & Go Supporting Sustainability, Ethanol Blends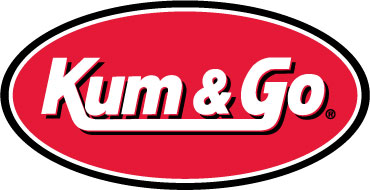 WEST DES MOINES, Iowa -- Kum & Go recently broke ground on a larger, more sustainable store design in Clive, Iowa. The store at NW 86th St. and Harbach Blvd. is slated to be completed in December.

Kum & Go President Kyle Krause said at a ground-breaking event last week that the new concept was developed with input from Kum & Go associates, and will include a variety of sustainable features, according to a report by the Des Moines Register.

The chain plans to use sustainable materials to build 5,000-square-foot stores that will be constructed to meet Leadership in Energy and Environmental Design (LEED) requirements.

"We have a duty to be environmentally responsible," Krause said. "It is a serious responsibility that continually benefits our customers and the communities in which we do business."

Kum & Go also hopes to purchase building materials from local companies. "We're trying to be a good local citizen," Krause added.

Skylights will be installed at the Clive location, as well as energy-efficient refrigeration and lighting systems. The new initiative will also feature a larger selection fresh food options, including made-to-order pizzas, the newspaper reported.

In other Kum & Go news, the c-store chain is partnering with the Iowa Corn Growers Association on its latest initiative, Iowa Corn Fed Game Day. The promotion is designed to not only educate consumers about ethanol, but also inform them on how important corn is in their daily lives, a Domestic Fuel blog reported.

Consumers can learn more about food, fuel and products -- and register to win $5,000 in free food and $2,500 in free fuel -- online at www.iacornfed.com. The Iowa Corn Growers Association and the Iowa Corn Promotion Board also planned to have an activity booth set up in the Krause Family Plaza during this Saturday's Iowa State vs. Iowa football game in Iowa City.

Kum & Go currently has 62 stations selling E85 fuel, 31 of which are in Iowa. In addition, every Kum & Go station offers consumers the choice to use E10 when they fill up.