Kum & Go, Wineries Promote Oenology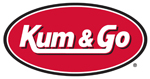 WEST DES MOINES, Iowa -- Iowa wine lovers can save money at Kum & Go stores, as the convenience store chain, based here, teamed with the state's wine growers for the first time to offer the Iowa Wine Companion along with a coupon booklet that could generate up to $50 in savings at Kum & Go stores, the Des Moines Register reported.

Visitors to the Iowa Wine Garden at the 2010 Iowa State Fair will be able to purchase the Iowa Wine Companion for $15, which includes a directory of in-state wineries, bed and breakfast accommodations and a list of Kum & Go locations, as well as a booklet of 50 discount vouchers, according to the report. The coupons feature five cents off a gallon of gas, free soda, free ice tea, free kids' drinks, free spring water, free chips and other items, the report stated. Discount coupons good for purchases at participating wineries are also available.

"This is something we've been working on with Kum & Go since the beginning of summer," Denny Ver Mulm, a spokesman for the wine growers, said in the report. "It made sense to both of us since a lot of people are taking vacations closer to home this year, and these directories will be useful to anyone traveling around Iowa."

The incentive for the c-store retailer was forging a partnership with a group that is having a positive impact on the state's economy, said Kevin Krause of Kum & Go, referring to an economic impact study that found Iowa's wine industry contributes nearly $235 million to the state's economy.