Leadership Transition Takes Effect at Sheetz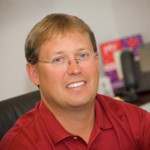 Joe Sheetz
ALTOONA, Pa. -- Eleven months after first announcing the succession plan, Joe S. Sheetz is formally advancing into the position of president and CEO for Sheetz Inc. beginning Oct. 1. Current chief executive Stan Sheetz, who leaves the presidency after 18 successful years, will stay active in the role of chairman.
"I am honored to be entrusted with the leadership of my family's company," said Joe Sheetz, who formerly served as executive vice president of finance and store development. "The vision of my uncles Bob and Steve fueled Sheetz for more than 60 years, not only to stay in business, but to help move the entire industry forward. Add to that the drive and focus Stan brought to this position, and I suddenly find myself with quite a legacy to preserve."
Joe Sheetz served as executive vice president of finance since 1996, and added store development and information technology to his responsibilities after his father "Big Joe" M. Sheetz passed away in 2006.
Under the junior Sheetz' guidance, the convenience store chain has built almost 100 new "convenience restaurants" across six states. The new CEO also oversaw the challenge of remodeling and rebuilding older locations to keep them current with the latest kitchen design and foodservice technology.
Joe Sheetz graduated from the Wharton School of Business at The University of Pennsylvania and started working for the family business as director of personnel in 1995.
"We made the decision last year for Joe to take over as president and chief executive officer. I'm excited to say that his transition is complete and I look forward to watching him develop," Stan Sheetz remarked. "Joe has a well-rounded background within the company. His experience as a leader of several departments has fully prepared him to take Sheetz to new heights."
Celebrating more than 35 years with Sheetz Inc., Stan Sheetz has been involved with the company on many levels his entire life. He is the only convenience leader to be named among Chain Store Age's "25 Most Influential Retailers," and this fall, he will be inducted into the Convenience Store News Hall of Fame.
Established in 1952 in Altoona, Pa., Sheetz Inc. is one of America's fastest-growing family-owned and -operated convenience chains, with more than $6.3 billion in revenue for 2012 and more than 15,000 employees. The company operates 450-plus locations throughout Pennsylvania, West Virginia, Maryland, Virginia, Ohio and North Carolina.