Local Pilot Travel Center Shopper Wins $1,000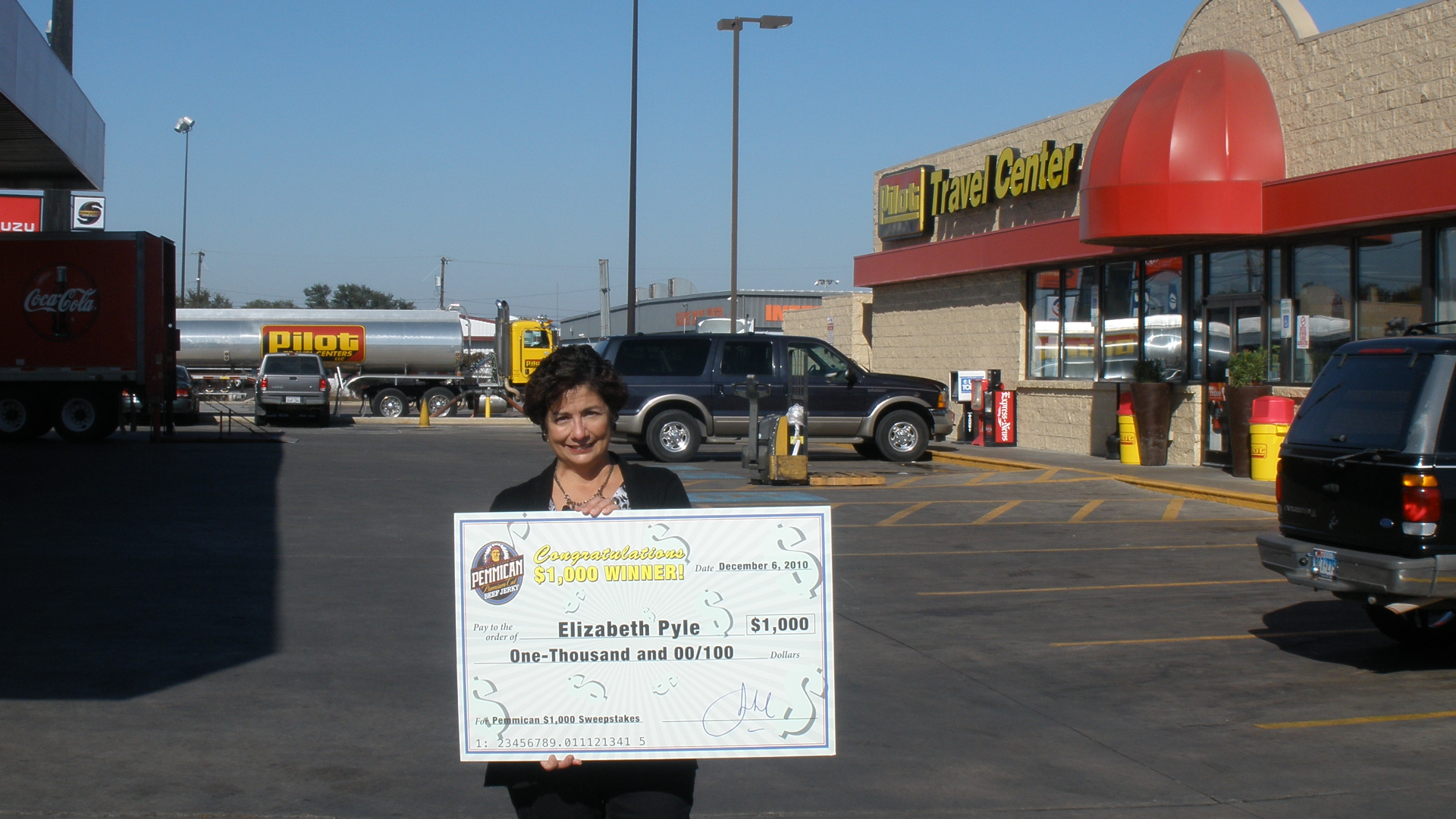 TAYLOR, Mich. -- Elizabeth Pyle of San Antonio, Texas has been named the first winner of the Pemmican Brand Beef Jerky Giveaway, according to the company press release. When Pyle stopped by her local Pilot Travel Center and purchased Pemmican Brand Beef Jerky, she entered the Pemmican $1,000 Giveaway -- and she won!
"I just want to thank the sponsors of the Pemmican contest for my $1000 check," Pyle said in the released statement. "I received it right before Christmas and it could not have come at a better time. "I appreciate Marfood for their generous contest giveaway."
Marfood USA's Pemmican Brand giveaway kicked off in stores in late 2010 and runs through the end of January, with the final sweepstakes drawing winner receiving $5,000.
"We are constantly conducting research and speaking with shoppers to ensure that we are putting a product people want in our customers' stores," Nakia Watkins, Marfood USA marketing manager said in the released statement. "This $1000 Giveaway and Sweepstakes is our chance to thank those shoppers who continue to support Pemmican Beef Jerky and recognize its difference from the competition."
According to the company shoppers can participate in the $1,000 Giveaway and $5,000 Sweepstakes by purchasing Pemmican at their local retailer and using the entry form provided, or visit www.pemmican.com for details on how to enter without making a purchase.