Louisiana Truck Stop Adds Replacements for Tiger
Get great content like this right in your inbox.
Subscribe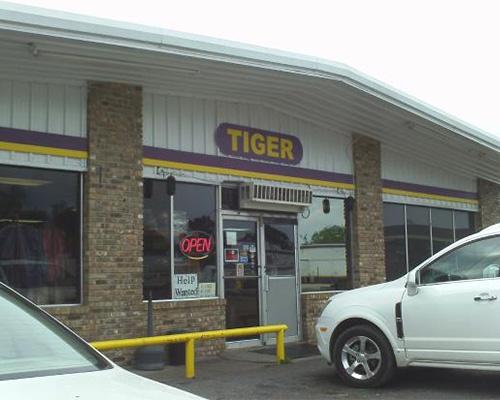 GROSSE TETE, La. — Nearly a year after Tiger Truck Stop's mascot Tony was euthanized, the location became home to exotic animals once more after owner Mike Sandlin welcomed a camel and a baby coati.
The animals' predecessor, a 500-pound Bengal tiger named Tony, lived on display inside a cage at the truck stop for nearly 20 years before kidney failure led to his death in October 2017, reported The Advocate.
Although the Animal Legal Defense Fund's (ALDF) legal efforts failed to lead to Tony being moved to an animal sanctuary, it successfully lobbied in favor of a state ban on ownership of exotic cats. Tony was exempt from the ban, but Sandlin is currently prohibited from acquiring a new tiger. He is challenging the ban in court, with a state judge scheduled to rule on the matter in the coming months, the news outlet continued.
The five-month-old camel, which Sandlin named Casper, is the first resident of a planned petting zoo that is intended to feature goats, ducks and other small animals, along with an alligator exhibit.
"We're just getting started," Sandlin told the news outlet. "Nobody likes to be pushed around. I stood up and fought where most people wouldn't have been able to fight. They just would have surrendered their animals or packed up and fled the state."
He added that he has already spent nearly $1.5 million fighting the ban on exotic cat ownership.
The ALDF spoke out against the Tiger Truck Stop's new animal resident.
"Obviously we're disappointed Tiger Truck Stop is going to continue to exploit animals to try and promote his business," said Tony Eliseuson, senior staff attorney with the ALDF. "I would hope they would step up and do something about it."
The town has no ordinances regulating the number of exotic animals within its borders, according to Mayor Michael Chauffe.
"We haven't gotten any complaints and no one has said anything to me about the camel being there," Chauffe said. "I don't have a problem with it as long as they maintain the animal's habitat."
Sandlin is a licensed exhibitor through the U.S. Department of Agriculture's Animal Welfare Act and has met Louisiana's health requirements regarding the procurement of the camel and coati, according to the report.