Love's Adds Signature Wraps & Sandwiches to Its Food Options
Get great content like this right in your inbox.
Subscribe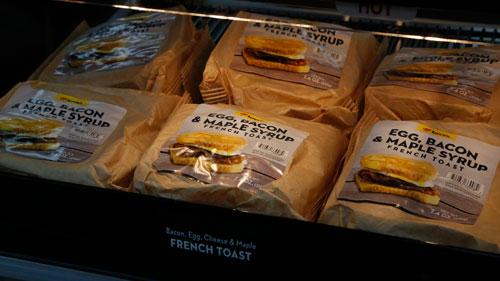 OKLAHOMA CITY — Love's Travel Stops now offers additional choices for fast, convenient breakfast and lunch items.
The travel stop network recently launched its own line of sandwiches and wraps baked daily in-store.
The line includes six breakfast wraps and sandwiches, and five lunch wraps.
"We're excited to offer customers meal options that aren't available anywhere else on the road," said Mark Romig, director of merchandising for Love's. "Our customers have limited time when they stop with us, so we want to offer them additional great-tasting options that are also portable and ready to eat when our customers are looking for something on the go."
The added food options complement quick-service restaurants on-site at Love's locations by giving customers increased access to variety and convenience, the company said.
Signature menu items include double sausage biscuits; bacon, egg and cheese French toast; chicken fajita wraps; double barbecue pork wraps and more. Store employees begin baking breakfast daily at 5 a.m. and lunch at 11 a.m.
The new breakfast and lunch items are currently available at select Love's locations and will roll out to additional stores throughout 2018.
Oklahoma City-based Love's operates more than 460 locations in 41 states.