Male Mentors in a #MeToo World
Get great content like this right in your inbox.
Subscribe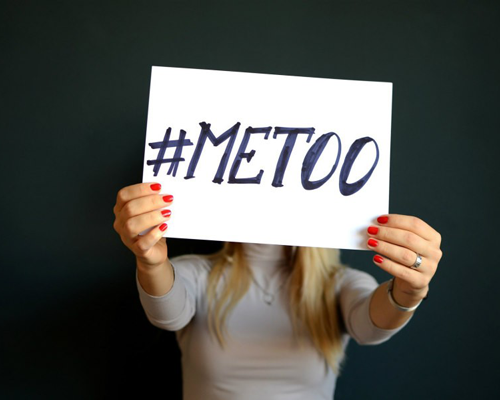 Too often, women receive advice about overcoming career barriers that focuses on what they need to do — how they need to change. Lean in, raise your hand, speak out, reach back, bring results. It all starts to sound like a big game of Simon Says.
Women do need to assert more control over their careers, but one of the most powerful strategies for advancing women's leadership isn't related to what ambitious women can do. It's about what influential men should do: mentor and sponsor high-potential women.
In most companies, men still hold a large majority of the decision-making roles that determine which employees are developed and promoted. By mentoring or sponsoring talented women, high-ranking men can ensure their companies' leadership teams are gender diverse and reflect a range of leadership styles.
Cautious to Counsel
Unfortunately, recent polls by LeanIn.Org and Survey Monkey reveal men are less enthusiastic and less comfortable with the idea of mentoring women than they were a few months ago, before sexual harassment stepped to the forefront of the national — and workplace — conversation.
Almost half of surveyed male managers are now uncomfortable participating in a common work activity, such as mentoring, working alone or socializing, with a woman.
Almost 30 percent of male managers are uncomfortable working alone with a woman — more than twice the percentage of men polled before major media began reporting on sexual harassment claims of high-profile men.
Their discomfort with the idea of meeting with female colleagues outside of work has become acute: Senior men were 3.5 times more likely to hesitate about having a work dinner with a junior female colleague than a male one, and five times more likely to say they'd hesitate to take a work trip with a junior-level woman compared to a junior-level man.
These attitudes "undoubtedly will decrease the opportunities women have at work," LeanIn.Org founder Sheryl Sandberg wrote in a Facebook post. "When [men] avoid, ice out or exclude women, we pay the price. Men who want to be on the right side of this issue shouldn't avoid women. They should mentor them."
And, I'll add, companies must do more to foster men mentoring women.
Three tactics for promoting gender-mixed mentoring are:
Make clear to all employees that if they work with, develop, promote, mentor or sponsor only people of the same sex, that's discrimination.

Make mentoring part of the senior leaders' job descriptions and compensation.

Institute a formal mentoring program that pairs senior men with high-potential women, and create related goals that can be measured.
NEW also has advice for men who recognize that businesses with gender-diverse leadership teams are stronger and, research shows, more profitable. When mentoring:
Don't bring traditional gender biases into the mentoring relationship. Don't assume "She's likely to start a family and won't be fully committed to that challenging new role" or "Moving up would mean relocating her family; she won't want to do that."
Have humility — it's a powerful leadership trait. Don't assume you know the challenges or barriers your mentee has faced. Many women experience similar workplace challenges and biases, but not every woman is the same. Ask your mentee about her career goals and what she believes has limited her ability to fulfill her potential.
Set your mentee up for success. Before recommending a woman for a stretch assignment, ensure she has the strong network and support needed to succeed in her new role. Mentoring is about assisting someone to grow a career, not pushing her into a job where the most qualified, highest-potential candidate is likely to crash and burn.
Be open to learning from your mentee. I once reported to a man whose work and leadership styles were 180 degrees from mine. I learned from him and he learned from me, as he was the first to admit. A sound mentoring relationship will help both parties grow professionally.
We will never reach gender parity — or grow our businesses — if the best talent isn't working in the right roles. That won't happen unless men support career paths without regard to gender.
Editor's note: The opinions expressed in this column are the author's and do not necessarily reflect the views of Convenience Store News.