Marathon & Speedway Weather Southeast Hurricanes
Get great content like this right in your inbox.
Subscribe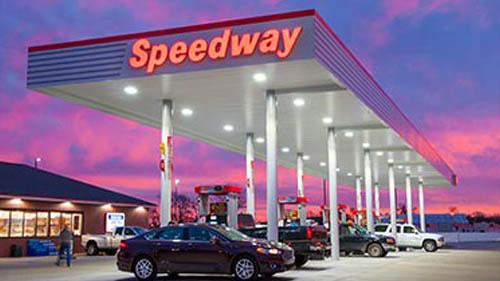 FINDLAY, Ohio — Despite challenging operating conditions due to back-to-back hurricanes during the third quarter of 2017, Marathon Petroleum Corp. (MPC) and its retail arm Speedway LLC saw favorable results — a credit to the employees, the company said.
An important part of the business' success in the quarter was its "employees and their dedication to operate our facilities safely and reliably throughout the quarter, and notably under the extremely challenging weather conditions during the recent hurricanes," said Gary R. Heminger, MPC chairman and CEO.
"This focus enabled us to meet the needs of our customers and the market at a critical time," Heminger added while speaking during the company's third-quarter earnings call Oct. 26.
During Hurricane Harvey, MPC's system did not experience material flooding or damage, but it did operate at a reduced rate at its Galveston Bay refinery for a few days to enable pipelines, marine vessels and other logistics assets to resume normal operations, according to the chief executive.
"After the storm passed, our team resumed normal refinery production rates rapidly and restarted critical logistics infrastructure, positioning MPC as the first to resume dock shipments to a market in need of supply for recovery efforts," he explained.
In addition, MPC temporarily delayed turnaround activity at three refineries to help supply the market's needs.
"Shortly after Harvey, we were preparing for the landfall of Hurricane Irma. In preparation for the evacuation of Florida's residents, our logistics team focused on transporting as much fuel as possible to Speedway and Marathon brand locations along the evacuation route, utilizing our trucks, barges, as well as additional third-party assets," Heminger said.
MPC staged fuel for supply at strategic locations and was well positioned to supply the Florida market as soon as it was safe to operate, the CEO noted.
Within three days of the storm passing, 98 percent of the company's approximately 240 Speedway stores in Florida were operating, as were all four of MPC's light product terminals.
Overall for the third quarter, Speedway recorded earnings of $209 million and "performed exceptionally well during and after Hurricane Irma to supply fuel, food and supplies to those in need," said Tim Griffith, senior vice president and chief financial officer.