10/08/2018
Maverik Upgrades Its Adventure Club Loyalty Program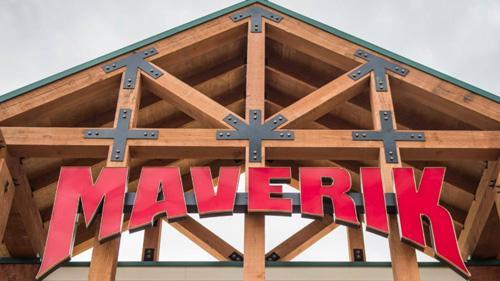 SALT LAKE CITY — Maverik Inc. is upgrading its Adventure Club loyalty program by moving it to the Paytronix platform, which will give the convenience store retailer the ability to execute true one-to-one marketing.
"Now, we have a powerful system that can do a whole lot more, especially with custom promotions and one-to-one marketing," said Maverik Chief Marketing Officer Aaron Simpson. "Marketing and loyalty is all about changing behavior, and Paytronix gives us capabilities we've never had. 
"One-to-one offers make guests feel like they're getting a personalized deal. It adds to the brand by making every engagement with Maverik a unique and rewarding adventure," he added.
Machine learning enables Paytronix proprietary algorithms to find the right offer for an individual and deliver it at the proper time to motivate the next visit. 
A visit challenge could feature a universal offer: "Visit five times in the next four weeks and get a free coffee." Or every portion of the offer can be tailored to each guest: "Visit X times in the next Y and get a Z." 
There are thousands of permutations of this, and an effective one-to-one solution can have five times the impact, according to Paytronix.
"Maverik is future-proofing its program. Customers are ready for this new way of matching offers with individuals," said Andrew Robbins, president of Paytronix. "We have seen a 5x improvement in results when true one-to-one marketing is in play. Reaching guests with offers that are most likely to motivate behavior moves the sales needle faster than we've ever seen before."
Salt Lake City-based Maverik is Adventure's First Stop with more than 300 convenience stores across the western states. 
Headquartered in Newton, Mass., Paytronix is a provider of SaaS customer experience management solutions for restaurants and convenience store brands. Through its innovative software design and integrations with more than 30 widely used point-of-sale systems, Paytronix empowers more than 350 brands across 20,000 locations.