McDonald's, Starbucks Join "Facebook Deals"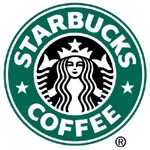 NEW YORK -- McDonald's and Starbucks are among the first 20 or so businesses to sign up for "Facebook Deals," Nation's Restaurant News reported.

The new function is a service that enables marketers to reward Facebook users as they "check in" at restaurant and retail locations using the "Places" feature on their mobile phones.

"It's a massive validation of location-based marketing," Reggie Bradford, chief executive of Vitrue, Atlanta-based social-media marketing and branding firm, told the magazine. "This is a huge sea change in terms of the way location-based services are going to hit critical mass fast … Three million people are already checking in with "Places" even before [the launch of] "Deals," and about one-third of Facebook's users use the mobile app."

Each restaurant and retail location will provide offers and perks to customers who are physically in their restaurants or nearby. In addition to the various offers, McDonald's and Starbucks are using the social media service to pursue philanthropic endeavors. For instance, with every "check in" received, McDonalds will donate $1 to Ronald McDonald House Charities, while Starbucks will give $1 to Conservation International.

Other foodservice brands on board for Facebook Deals are Chipotle Mexican Grill, which will offer customers a free entrée with the purchase of an entrée when customers "check in" during the second and third weekends of November, the report stated.

Bradford noted that about 200 million users access Facebook on their mobile phones, therefore Deals gives the emergent location-based social media trend "massive potential for scale."