McLane Introduces a Trade Show on the Go for Retailers
Get great content like this right in your inbox.
Subscribe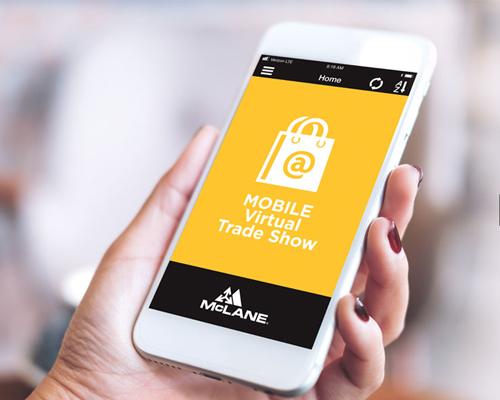 ORLANDO, Fla. — At its 2018 National Trade Show, McLane Co. Inc. gave retailers the opportunity to take the show home with them through the launch of its Mobile Virtual Trade Show (VTS), an application designed to make the ordering process easier.
Mobile VTS lets retailers scroll through products and review detailed listings; provides easy-to-order summaries; and adds new items that are part of the best deals offered to the retail community on a weekly basis.
Accessible with a McLane login or through social media accounts, including Facebook, Google+, LinkedIn and MSN, the Mobile Virtual Trade Show also could be used at the actual trade show to place orders from the expo hall.
Based on the needs of their individual stores, retailers can choose between the Quick Order process — which applies a specific item quantity to all stores and ships on the first available date — or the standard ordering method that lets them specify individual quantities.
The app can be used to place orders from any Apple or Android smart device, as McLane considers itself tech-agnostic, rather than choosing to base itself on a particular platform, explained Deon Johnson, vice president of customer technology at McLane.
Johnson noted that Mobile VTS should be particularly useful to small operators and c-stores operating under a compliance program.
"Retailers today need solutions that are flexible and allow them to address situations in real time," Johnson said. "Mobile VTS allows retailers to complete work when and where they choose."
During a breakout session at the National Trade Show, where he introduced Mobile VTS, Johnson also reviewed quarterly additions McLane has made to its technology solutions this year in service of its goal to bring new solutions to the table annually.
Although McLane has continually added new technology features, it has not increased the cost to retailers in 10 years, allowing retailers to invest their money in ways that will ultimately benefit c-stores and McLane alike, according to Johnson.
"Spend your money where it makes sense," he said.
Temple, Texas-based McLane is one of the largest supply chain service providers in the United States, offering grocery and foodservice supply chain solutions for convenience stores, mass merchants, drugstores and chain restaurants.
With a theme of "Sun, Sand & Sales," the 2018 McLane National Trade Show took place Sept. 5-6 at Rosen Shingle Creek Hotel in Orlando.