Meet TWIC Woman of the Year: Alicia Logan
Get great content like this right in your inbox.
Subscribe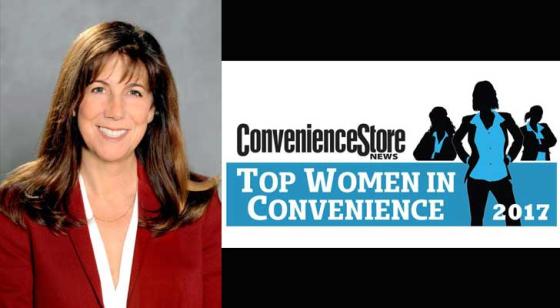 SAN RAMON, Calif. — For the past 26 years, Alicia Logan has worked her way up the ladder at Chevron Corp., starting as a manager for a network of 50 Chevron company-owned and -operated sites in Dallas. Today, she is district sales manager, responsible for Chevron's ExtraMile franchise development and also managing a district of more than 900 retail stations, including 284 ExtraMile locations in the Los Angeles Basin, the largest gasoline market in the United States.
"We are currently working on a refresh of our ExtraMile store concept, which has been out in the market now for almost 10 years, and we are very focused on growth," Logan shared with Convenience Store News. "We have great demand pull from retailers looking to maximize their backcourt offering, and we anticipate having over 900 ExtraMile sites by the end of the year."
Chevron, based in San Ramon, is working on growing from 800 sites to 1,500 or more as quickly as possible, she noted. Another area of focus is the recent launch of the ExtraMile Extras loyalty program, and continuing to enhance it.
After joining Chevron in the management role, Logan became the operations manager, where she oversaw processing development and training for 800 company-owned and -operated sites in the U.S. She transitioned into a district sales manager role, responsible for more than 200 sites in Southern California and Arizona. Then in 2002, she moved into the district sales manager role in retail for the company, managing its relationship with retailer-owned and -operated Chevron stations. 
She also held the position of property manager, working on the reorganization of the retail team in 2008, but returned to the retail district manager role in 2015, assuming responsibility for the ExtraMile franchisees in Southern California. In 2016, she took on the additional responsibility of the ExtraMile franchise development, focused on the continued evolution of the franchise offering.
"My favorite thing about my job is the people. We have a great team that supports ExtraMile," Logan explained. "We work hard. We enjoy strong results and have a lot of fun. We also have excellent customers dedicated to representing and growing the ExtraMile brand."
Logan takes great pride in the mentoring she does at Chevron. Developing her team is one of her most important and rewarding accomplishments. She strives to be the best role model she can — a working mom who is respected for voicing her opinion and delivering results.
"I love helping employees expand their capabilities and improve their performance. I am always proud to see them advance in their careers," she said.
Her best advice for fellow women in the industry is to work hard, knowing that your results speak for themselves. She also recommends finding a strong mentor and networking with other managers in the company and industry.
"Ask them for career advice and don't be afraid to tell people what you want," she shared. "Have a passion for what you do and if you don't love your job, find something else. Life is too short to be miserable in your job."
Logan is one of five Women of the Year and among 50 female executives, managers and up-and-comers working in the convenience store industry who are being honored in the fourth-annual Convenience Store News Top Women in Convenience awards program this year. An awards reception will take place Wednesday, Oct. 18 in Chicago, coinciding with the 2017 NACS Show.