Meet TWIC Woman of the Year: Elisa Goria
Get great content like this right in your inbox.
Subscribe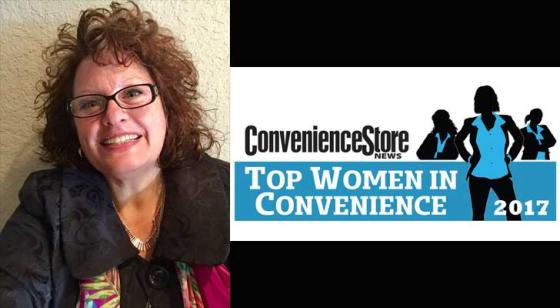 LAVAL, Quebec — Elisa Goria was pricing products and stocking shelves at general stores owned by her uncles during summer vacations as a young girl, and while attending college, she took the third shift at a local convenience store. Today, she is Global Head of Cold Dispensed Beverages at Circle K Stores Inc., owned by Alimentation Couche-Tard Inc., based in Laval, Canada, and operating more than 10,000 locations globally. 
"While pursuing my degree to become a teacher, I caught the retail bug. There was something about the dynamic of the 24-hour environment," Goria told Convenience Store News. "My favorite thing about the industry is the fast-paced, high-energy environment that feeds my passion. You never know what to expect."
She started with Circle K as a store manager 22 years ago and advanced over the years through information technology roles in operations; and marketing manager and sales manager roles, which included working in foodservice as the foodservice director, and also the center-of-the-store categories. She then served as marketing director from 2010 to 2015 in the Florida division during Couche-Tard's The Pantry acquisition, and in 2016, she had the opportunity to join the newly formed global team.
Today, Goria manages a team of three people in Canada, the United States and Europe who are the day-to-day face of cold beverages and call on category managers directly. She also interfaces with the marketing directors and vice presidents across the organization.
"I am responsible for everything in the category, including units per day, sales and margin results, and providing category management and program development for the entire network," she explained. "We are developing global brand support for the category managers — who are the feet on the street — collecting consumer insights, research and all elements of POP [point of purchase] and media, down to the equipment they need so they have a toolkit to really work with the operations teams."
Right now, her goal is to set the stage for continued growth, looking beyond the foundation of the cold dispensed offering — including Polar Pop and Froster — to the next evolution, which will include better-for-you options.
While she says the best part of her job is the people she works with, especially all the new people she is now meeting in her global role, she is most proud of the opportunity to coach and develop others. She has mentored people who are now vice presidents, and also gets satisfaction from developing and promoting her own team members.
"There is nothing like seeing someone grow and leave your nest to move on to other things in the organization," she said. "You are only as strong as your team, and when you can help someone grow and take on new roles, it's absolutely fantastic to see."
Her advice to women is make sure their voice is heard, especially when they have a solution or a perspective on an issue in the business.
"Don't be afraid to give your opinion if you are surrounded by men," she said. "Always look for the opportunity to coach and train others because that makes you even stronger. Be proud of your accomplishments, never stop learning, and find your passion because it makes going to work every day fun."
Goria is one of five Women of the Year and among 50 female executives, managers and up-and-comers working in the convenience store industry who are being honored in the fourth-annual Convenience Store News Top Women in Convenience awards program this year. An awards reception will take place Wednesday, Oct. 18 in Chicago, coinciding with the 2017 NACS Show.