Meet TWIC Woman of the Year: Karla Ahlert
Get great content like this right in your inbox.
Subscribe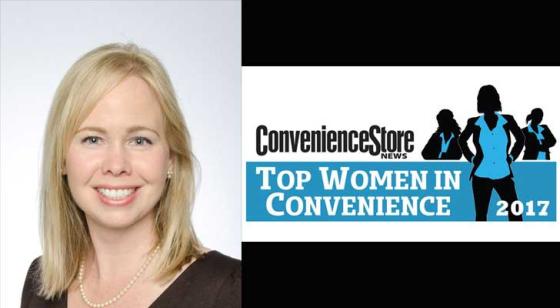 ATLANTA — Karla Ahlert is involved in a number of committees within the RaceTrac Petroleum Inc. organization, including leading the Investment Committee and working with the Talent and Succession Planning Committee. She has been recognized by RaceTrac CEO Allison Moran and others in the company for her ability to guide junior team members to gain confidence as they are given opportunities for professional development.
"I was chosen for the Talent and Succession Planning Committee because I was recognized as a good recruiter for people who can be leaders and grow in the organization," Ahlert shared. "Human resources asked me to do it because they wanted me to help others learn."
Bringing in top talent and ensuring they are trained the "RaceTrac way" and able to be successful leading other areas of the organization is the one thing she is most proud of during her career so far. Many of the individuals she has worked with have gone on to be leaders throughout the company, she explained.
After graduating from the University of South Carolina with a degree in business, Ahlert found herself working in real estate for RaceTrac, the Atlanta-based operator of now approximately 700 locations. But this wasn't her first exposure to the world of convenience stores and petroleum. She "grew up around a gas station," with her grandparents working as Exxon jobbers.
"RaceTrac came on my college campus to interview students, and I loved Atlanta because my parents lived there, and I thought the real estate analyst position was interesting," Ahlert recalled to Convenience Store News.
After three years in real estate, her business and finance background created the ideal fit to move into RaceTrac's finance department, armed with her recent knowledge about the real estate side of the business. She is now vice president of finance and treasurer.
"RaceTrac changed its strategy of raising capital and started going to banks in the communities where it was building stores, using the stores as collateral. The banks' main questions were around real estate, so the company asked me to start spending time in finance," Ahlert explained.
She started as a senior analyst in finance and continued to grow in the department through promotions, including director and assistant treasurer titles, before reaching her current title in 2011. Her role today consists of setting the overall finance strategy, determining the optimal capital structure and funding mix, maintaining relationships with the company's bank partners, overseeing investments, and leading the cash and cashless payments teams. She also oversees the field audit team and the in-house ATM program.
While her favorite parts of her job are "never having a dull day" and the opportunity she has to make a difference in RaceTrac's success as a company, her favorite things about the c-store industry are the people, who she says are "down to earth and genuine," and that the industry itself continues to evolve and change.
Since starting in the industry, Ahlert continues to see more women in leadership positions, due to a heightened sense of what women can bring to the table. With sales inside the store becoming increasingly important, bringing women shoppers in and understanding their wants and needs is a necessary component in the industry today.
"It's not just about fuel anymore. It's about what's inside, and women being the shoppers we are, we have shaped the guest experience inside the stores and helped companies learn what guests want and what's important," she pointed out.
For other women in the industry, her advice is to remember they are uniquely talented and should play to their strengths. The fact that women are considered more emotional is a good thing, she believes.
"You can utilize your emotional intelligence to build strong relationships with your colleagues, and it is highly beneficial as you grow in leadership," she said. "Work hard and exude optimism and enthusiasm about your work. A great, positive attitude goes a long way."
Ahlert is one of five Women of the Year and among 50 female executives, managers and up-and-comers working in the convenience store industry who are being honored in the fourth-annual Convenience Store News Top Women in Convenience awards program this year. An awards reception will take place Wednesday, Oct. 18 in Chicago, coinciding with the 2017 NACS Show.