Meet TWIC Woman of the Year: Lesley Saitta
Get great content like this right in your inbox.
Subscribe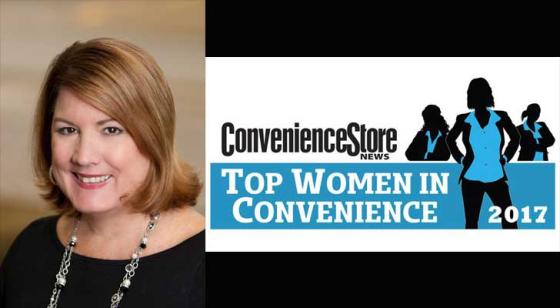 LEXINGTON, Ky. — In 1998, Lesley Saitta took her 15 years of work in the chemical industry, and several years working at Superamerica Group and later as vice president of marketing for Speedway Superamerica LLC, and started the consulting company Impact 21 with her partner Lisa Stewart. Impact 21 predominately offers consulting for the convenience store industry, but also works with other retail segments, including foodservice and technology.
Saitta has gained the reputation of "loyalty queen" over the years, according to Stewart.
"I have a passion for loyalty and have done it a long time," Saitta told Convenience Store News. "Even back before programs like Speedy Rewards were done, Superamerica was toying with it, but the technology was not available to do what we needed. For me, it's beyond loyalty and more about customer engagement. How do we engage the customer?"
Saitta holds a bachelor's of science degree in marketing/management from Indiana University's Kelley School of Business and an Executive MBA. After working at Dow Chemical and Ashland Chemical, and working with Speedway Superamerica where she was responsible for marketing, branding, category management, foodservice, customer engagement, merchandising and distribution, she decided to take some time off. However, she began receiving calls from several CEOs of other companies asking if she could help implement many of things she and her team had done at Superamerica.. That was the beginning of Impact 21. 
"Lisa and I manage the company as equal partners, and my role is focused on strategic direction, sales and business development. I also work with third-party companies and sponsor many of our larger clients with big projects," Saitta explained. "I mostly focus on customer engagement, digital, loyalty, payments and data analysis because that is my passion."
She is very involved in industry trade organizations, including NACS, the Network of Executive Women, and the National Retail Federation. She co-authored NACS' Category Management Framework Basic and Advanced, and the online training program for both.
"I was on the NACS Convention Committee for seven years, and was a track chair for several years. I have been on the NACS Supplier Committee for five years. I've also been a moderator and speaker at every NACS Show, and we do a lot with Conexxus," she said.
In fact, her favorite thing about the industry is its willingness to share. Many retailers in other channels don't want to share what is working for them with others, but the convenience store industry is not that way at all — which is why those who get into the industry usually stay, she noted.
Saitta has an "intense desire for learning," and her current job allows her to do that. Her favorite thing about her role is offering the people who work for Impact 21 the ability to do what they love, while living where they want to live, with a group of people who enjoy working together. Her greatest accomplishment is building that team of 32 people so far.
Her advice for other women is to accept as many jobs as they can to get the experience they need to be well-rounded.
"The more well-rounded you are in the business, the more opportunities will open up for you," she said. "Get a mentor within your company and outside, network like crazy, work harder than everybody else, and don't be afraid to shift gears." 
Saitta is one of five Women of the Year and among 50 female executives, managers and up-and-comers working in the convenience store industry who are being honored in the fourth-annual Convenience Store News Top Women in Convenience awards program this year. An awards reception will take place Wednesday, Oct. 18 in Chicago, coinciding with the 2017 NACS Show.