Meet TWIC Woman of the Year: Maura Scott
Get great content like this right in your inbox.
Subscribe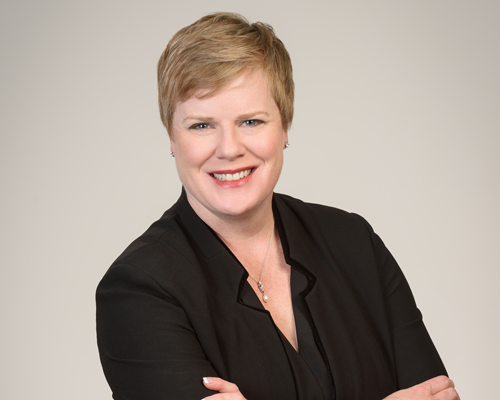 RICHMOND, Va. — She may be vice president of sales for the Northeast region at Altria Group Distribution Co. today, but Maura Scott did not start off in sales or in the convenience store industry.
It all started with a law degree from the University of Michigan Law. After graduating, she practiced law for eight years at a firm in Seattle, before moving to Richmond, Va. and joining Altria as an attorney. In that role, she worked closely to support the sales organization, learning more about that side of the business. In 2015, she took the opportunity to lead a portion of the sales organization.
"I went from managing a group of seven to a group of 500 at the time," she told Convenience Store News. "It's not uncommon for people to move around in Altria and broaden their business experiences, but it is unusual going from law to the business side."
Scott now leads a team of 400 employees in 14 states, plus the District of Columbia. She and her team manage relationships with approximately 65,000 retailers and 400 direct distributors for Altria's tobacco operating companies, including Philip Morris USA, U.S. Smokeless Tobacco Co., John Middleton and Nu Mark.
Her favorite aspect of the job is building a team and culture that "raises or lifts people up to perform to their best potential," she said.
"The biggest challenges of my role, and what I think is most exciting, is building a team across 14 states and helping the organization move as one in order to accomplish what our customers and operating companies need from us," she explained. "Coming from law, I brought a very different perspective to the sales role and it didn't take me long to realize it was a great thing I could capitalize on."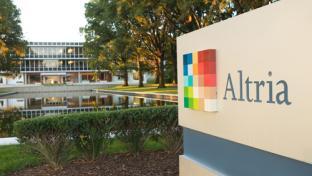 Scott is currently working to wrap up the company's Political Action Committee campaign. She's also working with the new CEO, Howard Willard, who is restructuring the operating companies, and his leadership team to figure out how the company can "be bolder" in the future," she noted.
"Howard brought with him a great passion for the future, and we are looking at how do we as a company that has made traditional products for a long time, take those brands and see what the innovative products are that our customers will want in the future," she said. "We can't do what we have done in the past. Everything has changed. We have to innovate with courage, be bold and think differently."
LEADERSHIP & ACCOMPLISHMENTS
Aside from her official role with the company, Scott is also the co-executive sponsor of the Women in Sales Network, one of the biggest employee resource groups in Altria. This group includes both men and women across the organization focused on the development and advancement of women in the company.
Scott also serves on the Altria Diversity Council, and is a member of the Network of Executive Women (NEW), speaking in 2016 at their national conference on leadership.
"I attended NEW's first executive institute and participated in their eight-month leadership program, which was fantastic," she said. "I'm also a member of NACS, and people in our company are on the Supplier Board."
Scott does see more women executives in the industry than when she first started years ago, and some inroads have been made, but she believes there is still more work to be done. It's the more progressive convenience store chains that are taking the initiative to bring the voices of more women to the table, she said.
"There are more women in active business roles and not just line or staff jobs," Scott said. "There are category buyers and vice presidents of marketing. I think the industry is acknowledging that 50 percent or more of their consumers are women and they have to have those diverse voices at the table to help them with their growing diversity."
While she is very proud of the new perspective she's brought to the sales role thanks to her 20 years of experience practicing law, she is also proud of her team's reorganization in 2016 when the company put a bigger focus on trade partners and started building account teams to deliver better analytics and support to customers.
"We built a great infrastructure internally to bring collaboration between the people in the field at the c-stores and the account people at headquarters," she said. "We called it our top account framework and it transcended our biggest customers all the way down to independent operators."
To other women working in the industry, she advises them to own and bring forward their unique perspectives, both to the customer and to leadership.
"The customer of tomorrow is not the same as it was 20 years ago," she said. "There are more women, and the industry will need more voices at the table to get them to a successful tomorrow."