Meet TWIC Woman of the Year: Ruth Ann Lilly
Get great content like this right in your inbox.
Subscribe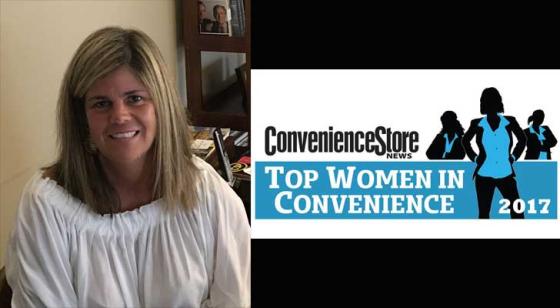 DALLAS — While she started her career right out of college in the convenience store industry, taking an administration role in the merchandising department for Crown Petroleum, Ruth Ann Lilly eventually left to spend some time in the grocery industry.
"I started in an administration role and then went to operations and project management, where I developed a drive-thru concept in Georgia," she told Convenience Store News.
She then made her way to marketing and merchandising at Crown Petroleum, but when the company was sold, she moved into the grocery channel, working for Ukrop's and then SuperValu. However, she missed the c-store industry.
"I realized how much I preferred the c-store industry to grocery, and some of the supplier partnerships in grocery were the same as c-store, so I found out Mid-Atlantic Convenience Stores [MACS] in Richmond, Va., was hiring and I contacted the senior leadership and got a job," she explained.
Sunoco LP (at the time, Sunoco Inc.), based in Dallas and operating 1,300 stores with 250 franchise locations, bought MACS in 2013 and brought Lilly on to manage tobacco. She later took on the beer and wine categories as well.
During Sunoco's acquisition of the Stripes chain, she played a role in integrating the new stores into the Sunoco framework, managing the tobacco for those stores, and taking the time to get to know the locations to understand the business, find opportunities and address them — all while maintaining Sunoco's APlus c-stores on the East Coast.
She is active in industry organizations, with roles on the Altria Retailer Council and the MillerCoors Retailer Council. She is also a member of the National Association of Tobacco Outlets (NATO) and NACS. The networking opportunities are important, allowing her to meet suppliers in her category, and other categories as well.
"The events always offer something new to learn, and I love being able to take away a new trend, idea or understanding for how the category is changing," Lilly said, pointing out the events she attends also provide a network of retailer friends to call on. In fact, her favorite thing about the industry is the people.
Her advice to other women in the industry is simple: find a culture they feel comfortable in and have a voice. She also recommends finding a strong mentor — a man or a woman — and taking advantage of their expertise, advice and skillset.
"Never lose touch with that mentor, even if you go your separate ways, because that person will be important to you in every step of your career," she said.
Lilly is one of five Women of the Year and among 50 female executives, managers and up-and-comers working in the convenience store industry who are being honored in the fourth-annual Convenience Store News Top Women in Convenience awards program this year. An awards reception will take place Wednesday, Oct. 18 in Chicago, coinciding with the 2017 NACS Show.