'Microtrips' Are at the Core of Amazon's Brick & Mortar Strategy
Get great content like this right in your inbox.
Subscribe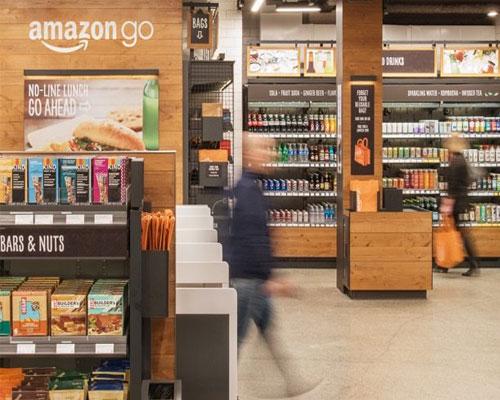 NATIONAL REPORT — Amazon's strategy for brick and mortar store success, via Amazon Go and its acquisition of Whole Foods, is based on microtrips, or shopping trips that take less than five minutes, according to data analytics firm InMarket.
Such trips are increasingly common as grocery stores add programs that let customers order online and pick up in person, the firm noted.
After Amazon acquired Whole Foods in August 2017, microtrips reportedly increased at the chain due to its addition of Amazon Lockers. These trips can provide higher-proportioned revenue because shoppers who make quick visits are prone to split-second purchase decisions, reported Forbes. Research by WSL Strategic Retail also found that 34 percent of shoppers who use click-and-collect shopping features buy more than they intended.
"As good as delivery is getting — one-day delivery, sometimes one-hour delivery — that still can't compete with the one-second immediacy of being in store and picking up that avocado ... because I thought about it in that moment," said Todd Dipaola, InMarket CEO and founder.
InMarket found that after the Amazon acquisition, micro-visits at Whole Foods locations with Amazon Lockers increased 11 percent, while locations in the same cities that didn't have lockers saw microtrips rise 7 percent. Chainwide, microtrips to Whole Foods are up 8.7 percent.
While retailers generally prefer longer shopping trips, they can find advantages in microtrips, from store formats that are more efficient to improved targeted marketing, according to the report. The use of sensors and cameras to track purchases, rather than the traditional checkout, also gives customers no time to second guess their purchases, according to Business Insider.
Amazon's microtrips strategy connects it to the 40 percent of U.S. shoppers who are estimated to currently use click-and-collect for groceries. Nielsen and the Food Marketing Institute predict that Americans' total online grocery spending will increase to $100 billion between 2021 and 2023.
Competing services that contribute to the rise of microtrips include Walmart Towers, Kroger's ClickList and Target's Drive Up service, according to the report.