Mobile Offers Grow in Convenience Stores
Get great content like this right in your inbox.
Subscribe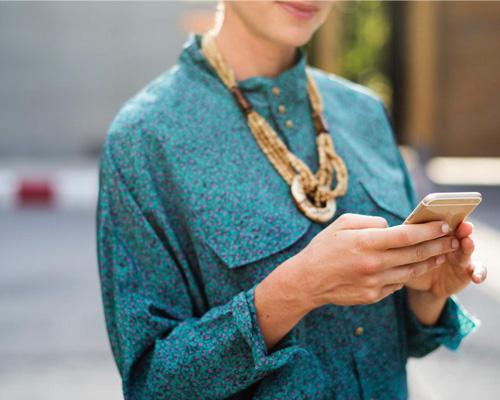 ADDISON, Texas — The convenience store industry is growing and mobile offers are playing an important role, according to the latest State of the Industry report from Koupon Media.
Online shopping and changing consumer preferences have led convenience stores to be the only brick-and-mortar channel expected to grow share of wallet through 2021, according to the report, which notes that consumer packaged goods (CPG) marketers are increasingly leveraging mobile offers to take advantage of this trend.
The newly released report spotlights five major retail trends and makes three predictions about mobile offers, along with three c-store specific forecasts.
This year's top retail trends are:
The grocery channel is at a crossroads because online shopping and changing consumer preferences continue to challenge the industry.

As ecommerce gains traction, shoppers are making more immediate-needs trips to convenience stores.

C-stores continue to have a bright future due to positive store and dollar share growth.

CPG brands see opportunity for new areas of growth by focusing on c-stores.

Mobile offers produce highly effective results and drive sales in c-stores.
"Millennials may be shopping online for groceries more than any other demographic, but for immediate purchases, convenience stores have emerged as the natural fit," the report states. "Millennials now account for over one-third of all c-store shoppers, with 16 percent of them visiting a convenience store daily. These physical trips are heavily influenced by digital and today, 84 percent of millennials use their phones in-store for shopping assistance."
An interesting part of the report points to the promise of the connected car for c-store retailers.
"The shift to connected vehicles is shaping the way in which marketers reach [driving consumers]. Combining internet functionality with the traditional car, a powerful marketing platform has emerged," according to the report.
The ability to deliver contextual offers directly through connected cars is a huge opportunity for c-stores to extend an in-vehicle experience to an in-store purchase, says Koupon Media, which cites that 75 percent of new cars will be equipped with internet by 2020.
Regarding mobile offers, Koupon Media predicts that:
In 2018, c-store marketers will further their use of personalization capabilities.

More marketers, especially in the packaged beverage and beer categories, will leverage rebate technologies to engage consumers. Koupon introduced a c-store-focused mobile rebate and rewards solution a little over two years ago with noteworthy results.

More retail and brand marketers will distribute content through social, SMS and media channels to drive traffic and boost sales.
Because of the growth being experience in the convenience channel, this year's State of the Industry report also includes Koupon Media's predictions for the convenience store industry.
"We predict the c-store industry will adopt new technologies at a rapid pace, focus on quality, and launch better loyalty programs with the help of CPG offers," the report forecasts.
For more information, or to obtain a copy of the report, go to kouponmedia.com or email [email protected].
Based in Addison, Koupon Media is a leading mobile offer platform and redemption network.