More Convenience Distributors Join Partnership for a Healthier America
Get great content like this right in your inbox.
Subscribe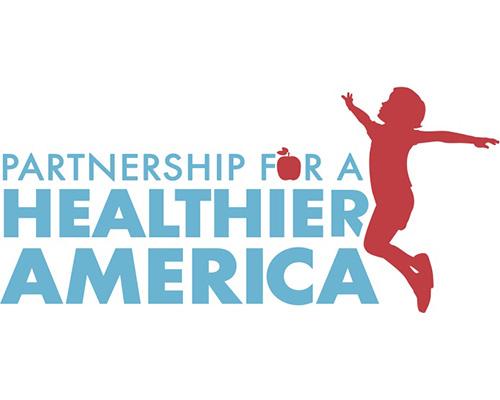 CHICAGO — Two new convenience distributors have signed commitments with the Partnership for a Healthier America (PHA): Farmingdale, N.Y.-based Harold Levinson Associates and Grand Rapids, Mich.-based S. Abraham & Sons (SAS).
Through these three-year commitments, the distributors will deliver more nutritious options to its convenience retail partners.
Levinson Associates is the fifth largest wholesaler to the c-store industry serving more than 7,000 c-store locations. It has committed to increasing the availability of affordable, nutritious options and will implement a healthier food catering guide for corporate meetings and events.
One of the nation's leading wholesale distributors specializing in the food industry, SAS service 4,000 retail stores throughout the Midwest. In addition to increasing the availability of affordable, nutritious options, the company has committed to modifying its line of sandwiches and salads to meet PHA's Healthier Food and Beverage Criteria. It will also introduce SAS-sponsored employee wellness programs.
Additionally, c-store distributors Core-Mark and McLane Co., as well as ESSTAR, a natural food sales, marketing and brokerage company, have made PHA commitments to ensure that convenience stores across the nation can stock healthier options.
Through these collective commitments, more than 75,000 c-stores across the country can now offer expanded healthier choices and fresh fruit and vegetables to its customers, NACS said. In addition, eight NACS retailer members, representing more than 2,000 locations in 25 states, also have signed commitments with PHA. Currently, 73 percent of PHA's c-store partner locations are in food deserts.
"We are proud to stand with our retailer and distributor members, as well as many of the supplier members, in joining PHA and supporting its programs to make the healthy choice the convenient choice," said NACS President and CEO Henry O. Armour.
PHA works with the private sector and PHA Honorary Chair Former First Lady Michelle Obama to make healthier choices easier. At the 2017 NACS Show, PHA and NACS, the Association for Convenience & Fuel Retailing, announced the new distributor commitments as well as two new cobranded programs to help NACS members provide more visibility to healthier choices inside their stores. NACS became the first retail trade organization to join PHA in May.
The Healthier Product Calculator is an online resource that allows convenience retailers to easily identify items that meet the PHA Healthier Food & Beverage Product Criteria. It is intended to help retailers more confidently develop better-for-you store sets and make healthier food choices more accessible to the 160 million customers who shop at convenience stores every day, according to NACS.
The online calculator is based on the U.S. Dietary Guidelines for Americans, an evidence-based set of guidelines created by a group of nationally recognized nutrition and medical experts that is released every five years by the U.S. Department of Agriculture and Health and Human Services.
The Healthier Product Calculator is available to all NACS retail, supplier and distributor members at www.convenience.org/calculator.
NACS is also now an official partner of PHA's Drink Up campaign, which encourages Americans to drink more water, more often. As c-stores sell approximately 50 percent of the country's single-serve bottled water, this three-year partnership will allow NACS members to access Drink Up marketing collateral and point of sale materials through a digital hub to help drive sales of bottled water in stores.
According to a 2016 study by Nielsen Catalina Solutions, the Drink Up campaign fueled a 5-percent lift in incremental sales of bottled water among those exposed to the online campaign.
"With more than 23.5 million people living where healthy and affordable foods are limited or unavailable, we have a significant opportunity to address one of our nation's biggest challenges," said PHA President and CEO Nancy E. Roman. "As PHA continues to work with NACS and the convenience store industry, we're discovering more opportunities to meaningfully address food access, while supporting each aspect of the supply chain."