Motorists See Cheapest Gas Prices in Three Years
Get great content like this right in your inbox.
Subscribe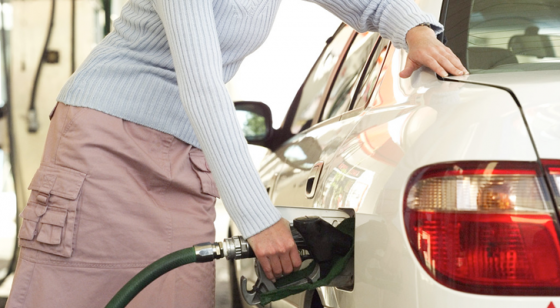 WASHINGTON, D.C. — The New Year brought a new low in gas prices.
On Jan. 3, the national average fell to $2.25 per gallon, which is the cheapest average in three years and even 1 cent less than the average on New Year's Day. Trends indicate that prices at the pump are likely to remain cheap for at least the first half of January, according to the AAA Newsroom.
Gas price averages are at or below the national average in 29 states, with the cheapest average occurring in Missouri at $1.83. Hawaii is the most expensive at $3.34.
"With OPEC production cuts slated to take effect this week, analysts will closely be watching the price of oil," said Jeanette Casselano, AAA spokesperson. "Significant movement toward higher market prices would mean cheaper gas prices could be in the rearview mirror. However, AAA expects to see minimal volatility at the start of the cartel's production cuts."
The current top 10 least expensive markets are: Missouri ($1.83), Oklahoma ($1.92), Arkansas ($1.92), Texas ($1.93), South Carolina ($1.93), Ohio ($1.93), Alabama ($1.93), Mississippi ($1.93), Louisiana ($1.94) and Kansas ($1.95).
Other findings from AAA include:
In the past 10 days, gas prices fell by at least 10 cents in four Great Lakes and Central states: Indiana, Ohio, Illinois and Kentucky.

Gas prices in the South and Southeast remain among the cheapest in the country, but state averages are declining at a slower rate than most other states.

All Mid-Atlantic and Northeast states have cheaper gas prices compared to the start of 2018, with Delaware seeing the biggest year-over-year savings at 34 cents per gallon.

In the Rockies, Utah (17 cents), Wyoming (14 cents) and Idaho (21 cents) are three of only nine states whose gas price averages are more expensive compared to January 2018.

The West Coast still has the highest prices in the country, with all states in the region appearing on the top 10 most expensive list.