Murphy USA Celebrates Fifth Anniversary of Spinoff With Renewed Optimism
Get great content like this right in your inbox.
Subscribe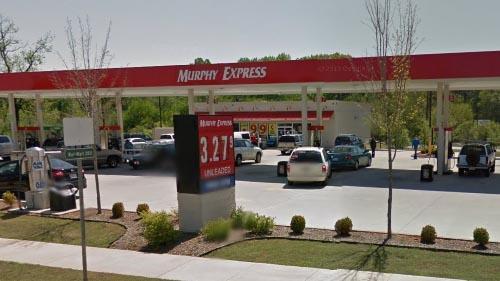 EL DORADO, Ark. — Murphy USA Inc. commemorated the fifth anniversary of its spinoff with a look back at its accomplishments and some projections for the future during a Nov. 1 third-quarter 2018 earnings call.
"On the fifth anniversary of Murphy USA becoming a standalone public company, I couldn't be more impressed with how the business and our team have evolved over time, delivering and sustaining superior financial results through investments in organic growth, coupled with cost discipline, innovation and a commitment to operational excellence," said President and CEO Andrew Clyde.
He called Murphy's post-spinoff improvement "really remarkable" and highlighted three key points of success:
It took an already strong cash flow and "made it even better";

It started with a well-capitalized balanced sheet and has since optimized its capital structure to support strategic objectives; and

It has retained a strategic mindset focused on improving the business and allocating capital, which should set it up well for the next five years.
"We are focused on the game we are playing," Clyde said, thanking the company's team members and shareholders for their support.
A LOOK AHEAD
Murphy USA continued to grow its store count during Q3 2018, opening seven new convenience stores and three raze-and-rebuild sites.
Construction is currently underway at an additional 27 locations, including 15 raze-and-rebuild sites that will reopen as 1,200-square-foot stores.
By the end of 2018, Murphy expects to reach or be near 1,474 stores.
Net income declined to $45 million during the quarter compared to $67.9 million during Q2 2017. Company officials cited lower all-in fuel margins as the primary factor, partially offset by higher merchandise contribution and a lower effective income tax rate.
While total fuel contribution for the quarter fell from $211.3 million to $172.7 million year over year, same-store fuel volume rose compared to one year ago when sales were disrupted by Hurricanes Harvey and Irina. New store growth and same-store volume improvement quarter over quarter also contributed to the fuel volume increase.
Clyde noted that while Murphy USA needs to make progress on fuel pricing execution, the company expects to sharpen its tactics at the store level and see better results moving forward.
Merchandise sales, meanwhile, delivered "exceptional" results, he said, rising to $104.5 million during the quarter from $97.7 million a year ago. The tobacco category was particularly strong due to the retailer's participation in manufacturer loyalty programs.
"Third-quarter 2018 results were supported by both higher gallons and continued strong performance from our merchandising business vs. prior-year activity," Clyde said. "While the fuels environment was dramatically different vs. the year-ago period, the company continued to showcase the benefits of improvement initiatives, as our fuel break-even requirement shrunk by 50 basis points year over year to just over a half penny per gallon, down from over three cents per gallon at spin."
The company expects to see further improved merchandise sales based on its Murphy Drive Rewards program, which provides useful data and significant insights, according to Clyde. The company's most loyal customers have embraced the pilot program, and the average basket size is increasing across the board.
Due to the extremely positive results of the pilot, Murphy Drive Rewards is expected to have a nationwide rollout during the first quarter of 2019.
El Dorado-based Murphy USA ended the third quarter of 2018 with 1,461 stores, including 1,160 Murphy USA sites and 301 Murphy Express sites.