NATO Pushes FDA for Advisory Committee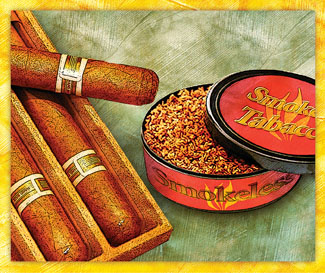 WASHINGTON – After the U.S. Food and Drug Administration (FDA) rejected the National Association of Tobacco Outlet's (NATO) request to create an advisory group that would facilitate an exchange of knowledge and expertise to develop reasonable and effective regulations, NATO again is asking the FDA to reconsider its decision.

NATO sent its initial request in June, and on July 20, Dr. Lawrence Deyton, director of the Center for Tobacco Products (CTP) at the FDA, wrote to NATO declining to establish the advisory committee and indicating that the FDA's Stakeholder Discussion meetings would essentially serve the same purpose, the association stated.

However, NATO noted the FDA's Stakeholder Discussion meeting for retailers and wholesalers is scheduled for August 2011. For that reason, NATO sent a second letter to Dr. Deyton requesting that he reconsider his position.

NATO's letter states: "While we welcome the initiation of these Stakeholder Discussion meetings, you can understand our deep disappointment in learning that the CTP Stakeholder Discussion meeting for retailers and distributors is scheduled for August of 2011, one year from now. … "Our idea for an informal industry advisory group is based in simplicity and timeliness. As I indicated to you in my June 4, e-mail message, such an advisory group concept could be as simple as having a list of industry representatives available for CTP staff to call if a question arose about a particular kind of tobacco product."

It continues: "Also, this concept could allow for telephone conference calls between CTP staff members and appropriate industry members to discuss and analyze proposed regulations before they are issued. Moreover, the advisory group would be able to respond in a timely manner by providing information and knowledge about tobacco products needed by CTP staff to draft a proposed regulation. Creating an informal industry advisory group would be more beneficial on an on-going basis for the industry and the CTP as opposed to waiting a year for the Stakeholder Discussion meeting."

NATO's suggested advisory committee would include Center for Tobacco Products staff, tobacco manufacturers, wholesalers, retailers and trade association representatives, according to NATO. Both the American Wholesale Marketers Association and the Petroleum Marketers Association of America also sent letters urging Dr. Deyton to reconsider and create a committee, NATO stated.