NATSO & Alternative Fuels Council Introduce Two New Tools to Help Fuel Retailers
Get great content like this right in your inbox.
Subscribe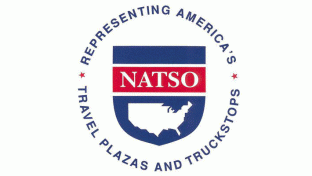 ALEXANDRIA, Va. — NATSO Inc., the national association representing the travel plaza and truck stop industry, and the Alternative Fuels Council launched a new RIN Management Service.
The service is designed to help fuel retailers that blend and sell renewable fuels to more efficiently participate in the Renewable Fuel Standard (RFS) program and manage their Renewable Identification Numbers (RINs).
Those who buy, sell and blend biodiesel, ethanol, renewable diesel and renewable CNG can use the Alternative Fuels Council's RIN Management Service to manage compliance requirements under the RFS.
Participants will consult with experts on the RFS and Low Carbon Fuel Standard compliance; get help registering for U.S. Environmental Protection Agency's (EPA) RFS program as well as for the IRS Blenders License; access sources for fuel supply options; secure advice and assistance for state incentive programs; and monitor the status of impending IRS Blender's Tax Credits, according to the announcement.
Program participants also gain access to an exclusive software program that provides real-time RIN management, a system of record for all RIN transactions and RIN account reconciliations to reduce the staff time that it takes to comply with the RFS.
Additionally, Alternative Fuels Council staff will perform EPA-required quarterly reporting as well as end-of-year third-party CPA audits.
"Complying with the Renewable Fuel Standard requires fuel retailers to navigate a series of complex requirements that demand a significant amount of time and a high level of accuracy," said NATSO President and CEO Lisa Mullings. "As the number of fuel retailers entering the biodiesel and alternative fuels market continues to expand, it was clear that our industry needed to streamline and simplify this process for our members so that they can more effectively allocate staff and resources to running their businesses."
NATSO launched the Alternative Fuels Council to help fuel retailers leverage the resources necessary to learn about and incorporate alternative fuels into their supply offerings, the association said. The new RIN Management Service marks the second offering from the council in 2018.
"Bringing new fuels to market and managing renewable identification numbers is a time-consuming task," said NATSO Fuels Specialist Jeff Hove. "This program allows fuel retailers to access highly skilled professionals to help them expedite the process while accurately meeting their compliance needs. It effectively removes the hurdles that stand in the way of many fuel retailers from entering the alternative fuels and RIN markets, which may significantly increase fuel margins."
NATSO also announced that it will host an educational workshop titled "Renewable Fuels Master Class" at NATSO Connect 2019, to be held Feb. 10-13 in Orlando, Fla. The workshop is intended to help NATSO members implement profitable strategies related to alternative fuel supply options and fuel infrastructure.
Co-hosted by the Alternative Fuels Council, the workshop will focus on blending and selling renewable fuels such as biodiesel and ethanol. Hove and Compliance Specialist Ginger Laidlaw will present an introduction to the RFS and RINs. They also will discuss methods for marketing RINs; renewable fuel supply options, the logistics of blending renewable fuels and steps for ensuring fuel quality.
"This renewable fuels marketing workshop will explain how to successfully incorporate alternative fuels into supply offerings," Hove said. "This comprehensive session will offer a step by step guide for understanding and capitalizing on the opportunities that exist today, from the biodiesel tax credit to Renewable Identification Numbers to state-specific incentives."
NATSO Vice President of Government Affairs David Fialkov will discuss the current state of the renewable fuels market, with a specific focus on policy issues, and address the status of the biodiesel blender's tax credit and the EPA's recent practice of issuing small refinery waivers.
The workshop will conclude with a demonstration of the new RIN Management Software.