New BP Ad Campaign Touts Gulf Coast Tourism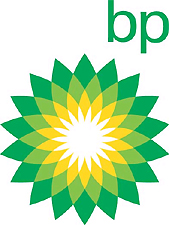 PENSACOLA, Fla. -- BP is stepping up its efforts to "make it right" by airing a new ad campaign touting this year's successful tourism season along the Gulf Coast. The TV ads, titled "Best Season," began airing this week and are being broadcast nationally.
The campaign is part of the company's ongoing commitment to help support economic restoration along the Gulf Coast, the Pensacola News Journal reported.
The new campaign follows on the heels of two other ad campaigns, "Best Place" and "Great Vacation," which feature spokespeople from each state inviting people to visit the coast. Those ads were broadcast in all of BP's retail markets, the Gulf Coast states and in markets within 500 miles' driving distance from the Gulf, reaching more than 50 percent of the nation's population, according to BP officials.
Mike Utsler, head of BP's Gulf Coast Restoration Organization, said he believes the ads contributed to the "record number of visitors in some areas."
The spots are also part of an online and social media campaign BP is using to promote the region. The online campaign features a series of 28 "My Gulf" videos on the company's YouTube channel, featuring people who live and work on the Gulf Coast, the newspaper stated. BP's April 2010 Gulf of Mexico oil spill led to more than 200 million gallons of oil leaking from a BP well a mile under the Gulf of Mexico, according to government estimates. Eleven rig workers were killed when the Deepwater Horizon exploded approximately 50 miles off the coast of Louisiana.