New Consumer Research Predicts Strong End to Summer Drive Season
Get great content like this right in your inbox.
Subscribe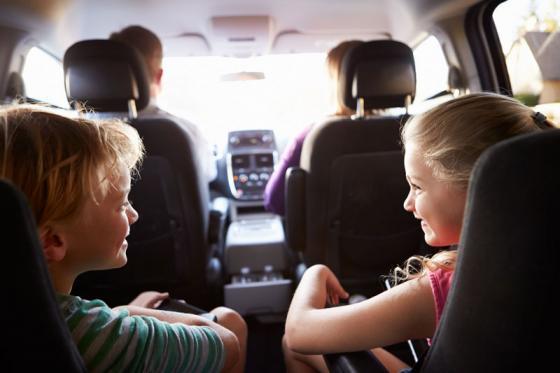 ALEXANDRIA, Va. — Americans plan to drive more and spend more as the summer of 2018 comes to a close.
According to the latest Consumer Fuels Survey findings from NACS, the Association for Convenience & Fuel Retailing, the last two weeks of summer drive season are looking up, as nearly one in four Americans (24 percent) say they'll drive more over the course of these final two weeks.
Furthermore, 21 percent of survey respondents say they'll spend more on non-fuel items this month.
Lower gas prices are likely contributing to consumers' plans to travel more at the moment. This theory is supported by 79 percent of consumers citing gas prices as impacting their feelings about the economy, and 63 percent now saying they're optimistic about the economy — compared to 60 percent earlier this year. 
"The three factors that most affect driving and sales are weather, economic sentiment and gas prices — and all three are in a positive place as the summer ends," said NACS Director of Government Relations Paige Anderson.
However, the report also suggests some softness in consumer sentiment that bears watching.
"Last fall, similar positive feelings about spending and travel shifted dramatically following the devastation of the hurricanes and the resulting impact on fuel supply and demand," Anderson noted. 
To Anderson's point, most respondents (58 percent) noted that gas prices have ticked up over the last month. And 48 percent are expecting the prices to continue on an upward trend over the next month, compared to 42 percent this time last year.
The survey was conducted online by PSB Research August 7-10. Approximately 1,500 U.S. adults who purchase fuel for a vehicle, such as a car, truck or van, at least once per month were surveyed. 
Alexandria-based NACS advances the role of convenience stores as positive economic, social and philanthropic contributors to the communities they serve. The U.S. convenience store industry, with more than 154,000 stores nationwide selling fuel, food and merchandise, serves 160 million customers daily and has sales that account for 10.8 percent of total U.S. retail and foodservice sales.