New Documentary Focuses on BP Safety Concerns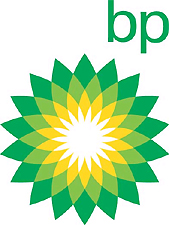 NEW ORLEANS -- In the season premiere of the PBS investigative news magazine show "Frontline," which aired yesterday, the program combed through years of safety concerns preceding the massive BP Gulf oil disaster, WWL First News reported.

Martin Smith, investigative correspondent for "The Spill" documentary, told WWL First News the program doesn't paint a flattering picture of BP's safety record in North America. "Throughout the program you will see that workers were complaining about the safety conditions, about aging infrastructure, about cost-cutting," Smith said. "Apparently these messages didn't get across to management."

Smith said the "Frontline" investigation found that BP for years relegated the safety of workers and the environment to a secondary concern.

"They lost sight of the fact that they were an operating company," according to Smith. "Essentially, the safety of all their workers and the safety of the environment depends upon them paying prime attention to what they're doing on the ground."

The program also examines whether BP's top-down corporate culture will be forced to implement changes following the Gulf oil disaster, the worst oil spill in American history.

WWL First News contacted BP to offer the oil company a chance to comment on the PBS documentary. BP Press Oficer Darn Beaudo responded by e-mail with a short note reading, "We have no comment on the Frontline report. Thanks."

The documentary is a joint production of Frontline and ProPublica.