New Fresh & Easy To Rise in South Los Angeles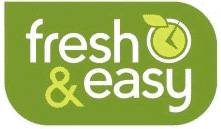 LOS ANGELES -- Fresh & Easy Neighborhood Market broke ground on a new location at an office and retail center in South Los Angeles yesterday, Feb. 10. The 45,000-square-foot West Angeles Plaza, rising at the corner of Crenshaw and Jefferson boulevards, will feature a Fresh & Easy Neighborhood Market and a bank.
Company executives were joined by Bishop Charles E. Blake of West Los Angeles Church of God in Christ, Mayor Antonio Villaraigosa, City Councilman Herb Wesson, County Supervisor Mark Ridley-Thomas, City Controller Wendy Greuel and the West Angeles Community Development Corp. The project was spearheaded by the West Angeles CDC and is across the street from the North Campus of West Angeles Church.
"We want to continue to part of the solution in providing greater food access and healthier food options to all types of communities," explained Fresh & Easy vice president Mary Kasper, who spoke at the groundbreaking. "We've found everyone wants access to the same types of foods – fresh produce, quality meats and poultry, and family staples like eggs and milk – at prices they can afford, right where they live."
The new store is expected to employ between 20 and 30 people, and it is Fresh & Easy's practice to recruit from the neighborhoods it serves. Entry-level positions start at $10 an hour in California and offer quarterly bonuses of up to 10 percent as well as a 401(k) with a company match. In addition, the company gives all employees an opportunity to work at least 20 hours a week to qualify for vision, prescription drug, dental and medical coverage. Fresh & Easy pays at least 75 percent of the healthcare benefits.
The groundbreaking ceremony comes one year after Fresh & Easy opened its first South Los Angeles store in a mixed-use development at the corner of Central and Adams.