Nice N Easy's Grocery Gambit
CANASTOTA, N.Y. -- Just like the movie said, "If you build it, they will come." For Nice N Easy Grocery Shoppes Inc., that has certainly been the case with regard to its new mini grocery stores.
Two years ago, the Canastota-based convenience store chain responded to local requests for a small grocery store in Brewerton, N.Y., so area families didn't have to drive so far for food. The chain's second small grocery store followed on June 1 of this year and was immediately welcomed into the community.
"From the first day in both stores, customers walked in, grabbed a cart and went up and down the aisles just like they would do at a grocery store, even though all of the customers know we are a c-store company," said Matt Paduano, vice president of category management at Nice N Easy. "I guess if you look like a grocery store and act like a grocery store, customers will treat you like one."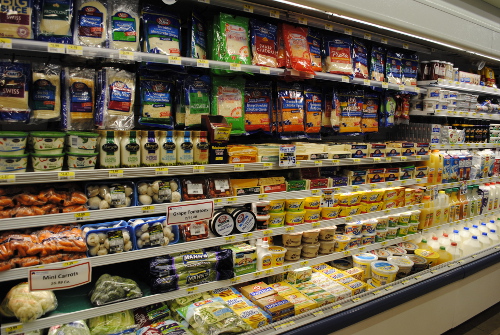 The chain's second grocery store is located in Sylvan Beach, N.Y., on the east end of Oneida Lake in New York's Finger Lakes region. It's just 22 miles away from the original one in Brewerton, which is on the west side of Oneida Lake.
Locals originally identified the Sylvan Beach site as an ideal place for a mini grocery store. "There's not a day that goes by when the owner, Mr. [John] MacDougal, doesn't get a call asking for this type of store in their community," Paduano told CSNews Online.
While he acknowledges the company is considering additional mini grocery units and said requests for these stores arrive regularly, the format is "not meant for every location."
The chain's two mini grocery units are very similar to one another, as would be expected, but by no means are they identical. The Sylvan Beach unit is about 100 square feet smaller, at 6,650 square feet due to the way the lot is shaped, yet it offers 200 to 300 more SKUs -- as many as 1,400, including roughly 25 percent more dairy products and fresh produce.
"Customer reception was great for both locations," said Paduano. "New areas such as fresh meats, expanded dairy and expanded produce sections were well received by the customers. We've reacted to the customer requests and items they shop for by expanding areas that did well — dairy, produce, pet foods — and cut back or reworked areas where we thought sales were lacking such as cleaning and paper [products]."
For more on Nice N Easy's mini grocery stores, look in the October issue of Convenience Store News.