Nielsen: Convenience Is Ultimate Currency in Today's FMCG Marketplace
Get great content like this right in your inbox.
Subscribe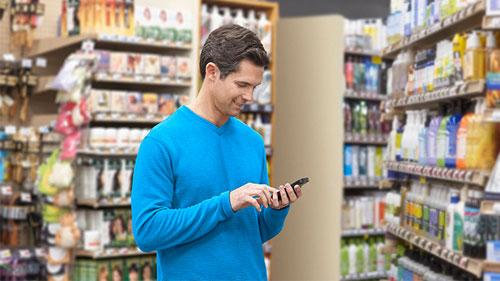 NEW YORK — Today's fast-moving consumer goods (FMCG) companies are tasked with adapting and enhancing solutions to do more than just keep pace, but stay ahead by understanding how consumer demand will change and what solutions will help.
The perception of convenience today isn't limited to a specific store format or virtual aisle, which means consumer shopper missions are shaping the retail landscape. Nearly half of consumers (46 percent) view shopping as a chore, so they'll replace stock-up grocery shopping trips with smaller, more frequent needs-based trips, Nielsen's global retail growth strategy survey found. In fact, 10 percent of shoppers claim they buy just for the meal they plan to have on that specific day.
However, physical stores in the FMGC space will not cease to exist, but bigger stores won't necessarily fare better in the longer term, as they can be farther away and their footprints can make their aisles less convenient to navigate for quick trips. Comparatively, stores located along busy traffic routes that provide efficient in and out passage and click-and-collect offerings will continue to grow in popularity, according to Nielsen.
Across all regions, smaller stores are posting higher growth than larger ones. Nielsen Retail Measurement Services data highlights that smaller stores now account for 25 percent of FMCG sales and 70 percent of shopping trips — evidence that branded or independent, small stores are well-placed to tap into shoppers' convenience needs.
"There is a lot of speculation that FMCG development will be exclusively in the online space as the demand for convenience pulls consumers toward e-commerce. Many view the growth of non-physical channels as bad news for bricks and mortar formats, but I see opportunities," said Peter Gale, managing director, Nielsen Retailer Services, South East Asia.
"Convenience solutions can greatly enhance physical retailing — think cashless and automated payments, grab-and-go products, and click-and-collect. There will always be demand for physical stores, although in the evolving retail landscape, FMCG players will need omnichannel presence," he added.
While physical stores aren't going anywhere, connectivity and online retailing are steadily influencing the need for omnichannel experiences, even in areas where online shopping has not been well adopted to date, such as in fresh food shopping. For example, Nielsen's Global E-Commerce Study found that 26 percent of consumers have bought fresh groceries online, up 15 percent from 2016.
Omnichannel and online shopping has opened up doors to global brands and provides consumers with endless, and sometimes overwhelming, product choices. Retailers and manufacturers who can integrate individual consumer learning will be well-placed to provide easier, more relevant and more personalized shopping experiences, Nielsen advises.
For more insights, click here.