06/30/2013
NOCO Looks to Fill Void Left by Wilson Farms
TONAWANDA, N.Y. -- The sale of the Wilson Farms convenience store chain not only brought changes to the retail landscape in western New York, but it also brought opportunity knocking at NOCO Express' front door.
7-Eleven Inc. made headlines in 2011 with its acquisition of the 188-store Wilson Farms chain. The Dallas-based retail giant continued to make news as it rebranded some locations, closed some locations and hung for-sale signs on others, as CSNews Online previously reported.
NOCO Inc. and its NOCO Expres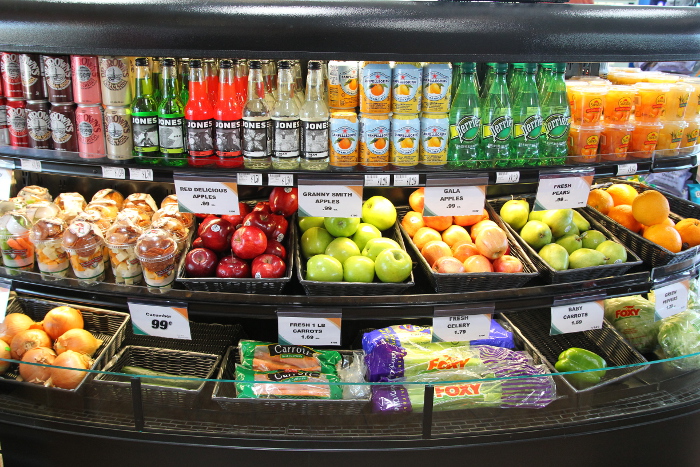 s convenience stores are now stepping up to the plate to fill the void left by the Wilson Farms brand.
According to Paul Wydro, general manager of NOCO Express, the Wilson Farms concept emphasized grocery. With that aspect of the regional c-store market now removed, NOCO has been significantly adding to its grocery lineup as it remodels existing locations.
"Wilson Farms was developed as an alternative to the weekly supermarket shopping trip. The stores carried a lot of grocery, deli and dairy items. They were built primarily in neighborhoods. If you couldn't get to a supermarket, at least you could get your basics. It was a totally different concept from your traditional convenience store," Wydro told CSNews Online.
When 7-Eleven transitioned the stores, that niche faded away.
"When 7-Eleven came in and converted the stores to its concept, it took away some of that offering, which opened the door for NOCO to come in and pick up some of that," Wydro explained. "It's one of the reasons we are moving quickly toward more fresh offerings, and expanding our deli and grocery selection. There is a void in the area now that Wilson Farms is gone and we are ready to pick up that torch."
Tonawanda, N.Y.-based NOCO Express has 35 locations throughout the Buffalo and Rochester markets. Enhancing its grocery offering is just one initiative underway as its parent company, NOCO Inc., celebrates 80 years of serving customers in New York.
Read more about NOCO in the July issue of Convenience Store News.