NRF: Further Federal Action Needed to Control Swipe Fees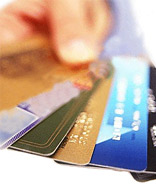 NEW YORK -- The National Retail Federation said a new Federal Reserve study showing credit card swipe fees result in a "transfer of income" from low-income individuals to wealthy individuals is evidence of the need for further federal action to control the fees, according to a report by PYMNTS.com.

"This report confirms what we've always known -- that swipe fees drive up costs for all consumers and that struggling moderate and low-income consumers who often are unable to take advantage of card perks or who don't have a credit card at all end up subsidizing the wealthier individuals who do," NRF Senior Vice President and General Counsel Mallory Duncan said in the report. "This also shows the importance of the new law allowing retailers to give a discount to customers who don't use credit cards. But the report recognizes that the real solution won't come until there is genuine consumer transparency and competition that lowers credit cards fees to a point that reflects banks' actual costs for processing these transactions."

The report issued by the Federal Reserve Bank of Boston on Monday found the typical consumer "is largely unaware of the full ramifications of paying for goods and services by credit card," according to PYMNTS.com. While swipe fees drive up prices for all consumers, an estimated $151 of the extra amount paid by the average cash-using household goes to subsidize card-using households, the report stated.

Additionally, the report was issued less than a week after President Obama signed financial services reform legislation that included provisions to address credit and debit card fees. Federal law may allow retailers to give a discount for cash or checks, but the card industry rules and practices made discounts difficult.

The new law bars the card industry from interfering with merchants who offer a discount or other benefit to customers who pay by cash, check or debit card rather than credit cards, and gives the Federal Reserve nine months to set regulations resulting in "reasonable and proportional" swipe fees for debit cards. It also allows merchants to set minimum purchase amounts of up to $10 for credit cards, according to the report.