NYACS: Cigarette Sales Tank After Tax Hike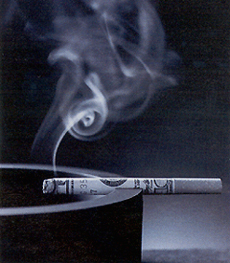 ALBANY – Since the state's excise tax on cigarettes jumped from $2.75 a pack to $4.35 six weeks ago, sales of the product at convenience stores across the Empire State have plunged as smokers go to new lengths to avoid the taxes, the New York Association of Convenience Stores (NYACS) reported.

On July 1, Governor Jon Paterson increased the cigarette excise tax 58 percent, making it the highest in the nation. As a result, smokers shifted their purchases to tax-free tribal smoke shops, the black market and border states with lower tax rates, NYACS stated.

Field reports conducted by the association indicate convenience stores have suffered an average drop of 25 percent to 35 percent in cigarette packs sold during July. Those locations near tribal outlets and state borders, though, experienced losses of up to 45 percent, according to NYACS.

Meanwhile, Indian reservation and border-state locations are seeing sales jump as much as 300 percent at some outlets, the organization reported.

"New York state has now increased its cigarette excise 691 percent in the past 10 years without closing off readily available channels for dodging that tax," NYACS President James Calvin said in a statement. "As a consequence, we're approaching the point where two-thirds of the cigarettes consumed in New York are purchased without collection of any New York State tax whatsoever. Law-abiding stores like ours lose enormous amounts of business, state and local governments lose hundreds of millions in tax revenue, and public health loses because the financial incentive to quit is easily and routinely circumvented. So what did the governor and legislature accomplish with this tax hike exactly?"

In the released statement, NYACS urged Governor Paterson to follow through on the scheduled Sept. 1 enforcement date for the collection of taxes on Native American sales of cigarettes to non-Indian customers. NYACS estimates that the state loses $1.5 billion in revenue annually due to the lack of tax collection.

The tax increase law also created a plan to exercise New York's right to collect these taxes by requiring wholesale distributors, beginning Sept. 1, to certify that they prepay the tax before delivering cigarettes. This ensures the tax is built into the price paid by customers at both Indian and non-Indian stores, according to NYACS.

"It's not just the loss of sales revenue from cigarettes themselves," Calvin noted. "It's fewer customers coming through the door to buy cigarettes and other merchandise. For example, many stores have seen a corresponding drop in lottery sales."