Opponents of San Francisco Menthol Ban Begin Information Push
Get great content like this right in your inbox.
Subscribe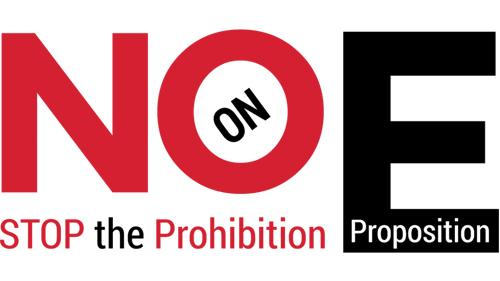 SAN FRANCISCO — Just say no to the flavored tobacco ban: That's the message opponents to the proposal are putting out there two months before voters head to the polls to pull the lever for or against a local measure to ban the sale of flavored tobacco products.
In June 2017, the San Francisco Board of Supervisors, which has joint jurisdiction over the city and the county, unanimously approved an ordinance prohibiting the sale of all flavored tobacco products including menthol cigarettes.
However, the legislation was blocked by a grassroots organization — setting the stage for a ballot question in this June's general election, as CSNews Online previously reported.
On April 5, No on Prop E – Stop the Prohibition Proposition began a two-month push to inform voters about the approach and unintended consequences involved with the Proposition E tobacco products ban.
The campaign kicked off with a rally and press conference on the steps of City Hall, calling on San Francisco voters to oppose the ban that would target adult consumer choices, potentially force many corner stores and other small businesses to close, and lead to underground markets and crime, according to the campaign.
Opponents of the ban are urging voters to send a clear message to the Board of Supervisors: bans and prohibitions just don't work. Voters head to the polls on June 5 and there are 30 days before mail-in ballots are sent to voters.
"California recently changed the legal age to purchase tobacco and vaping products to 21, so the only people who are banned from purchasing these products under Prop E are adults," said Carlos Solorzano of the Hispanic Chamber of Commerce. "Telling adults what consumer choices they can and cannot make flies in the face of San Francisco's values and is not what this city is all about."
Solorzano noted that dozens of community groups, business associations and civic organizations have signed on to support the No on Prop E campaign.
According to the Small Business Commission, there are approximately 726 local retailers — mostly convenience stores and gas stations — that sell tobacco products. A study conducted last year, Banning the Sale of Flavored Tobacco Products: Economic Impact Report, the Office of Economic Analysis has estimated the value of flavored tobacco cigarettes that would be affected by the legislation at approximately $50 million per year.
"As the record number of empty storefronts in the city demonstrate, the local fees and taxes imposed on small businesses make it difficult to survive," said Miriam Zouzounis of the Arab American Grocers Association. "The ban on menthol cigarettes and other tobacco products deemed by the board to have a characterizing flavor will be the last straw for many mom and pop stores."