Packaged Facts Makes Its Picks for 2018 Food Trends to Watch
Get great content like this right in your inbox.
Subscribe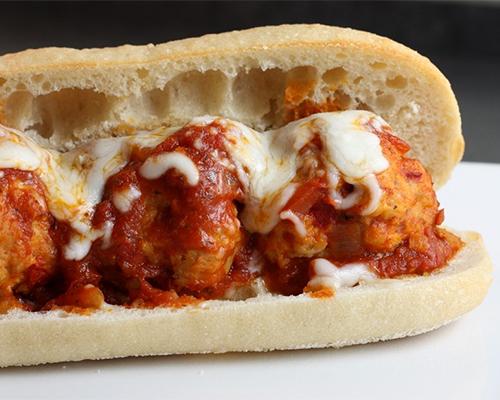 ROCKVILLE, Md. — Heading into the last weeks of 2017, market research firms are looking ahead to the foodservice trends that will shape the next year. Packaged Facts identified 10 food trends to watch in its new 2018 Food Forecast Ebook. They are: 
1. Aloha. East and West meet in Hawaii, which has already sent the popular dish poke to the mainland. Malasadas and the Portuguese-origin eggy doughnuts may be next. Hawaiian foods are particularly primed for cities and eaters with complicated cultural geographies.
2. Color is the new sugar. From matcha doughnuts to vegan turmeric ice cream, the colors of high-antioxidant botanicals signal natural and healthy. Beets are also gaining ground due to its color bleed.
3. Cracked pepper is the new sea salt. The use of black or cracked pepper in chips and crackers signifies a seriousness about bringing in the flavor. Pepper is also flexing its flavor muscles in artisanal foods, including dessert. The rise of this seasoning is partly due to renewed interest in cured meats — pastrami and pancetta, plus gravlax, as a Nordic variation on smoked salmon or lox.
4. Everything ancient is new again. Revived interest in French cuisine has affected menus high and low: foie gras, tartare, charcuterie and confit in fine and upscale casual dining, an avalanche of crème fraiche and fast food brioche buns. French Revival fits well with the artisanal food movement's emphasis on tradition, technique and passionate standards.
5. Featuring fig. This fruit goes back to the salad days of Middle Eastern and Mediterranean Rim agriculture. Today, it brings star power to sweet and savory dishes, and has seen growth in upscale casual dining.
6. Meatballs on a roll, and spreading. Where there's been meat, there has been meatballs. This global comfort food has become a menu specialty, celebrated in meatball-only concepts such as The Meatball Shop. Global and next-gen meatballs are a spinoff of the alternative burger trend. Additionally, Nduja salumi from Calabria and pork rillette from France — both soft with pork fat — are showing up on breads and pizzas, in sandwiches and as umami flavoring in sauces.
7. Pistachio country transcontinental. Pistachios are "re-glamorized and nutritious," according to the report. The brightly colored, deeply flavored and protein-packed nut suits sweet or savory for Mediterranean, Middle Eastern, or Indian or regional-accented California/Southwestern dishes. Products such as Sahale Snacks Moroccan-spiced Pomegranate Pistachios pointed the way by combining nut appeal, superfood cues and foreign accents for exotic-but-accessible food innovation with global game.
8. Sheep in wolves' clothing. Non-meats in meat formats take turkey bacon one degree of separation further while stopping well short of lab meat. Veggie and black bean burgers have escalated into restaurant concepts such as tomato beefsteak and to menu offerings such as the shiitake bacon.
9. Sweet potato isn't just for southern accents anymore. Sweet potato has always been farm/garden-to-table south of the border, and today's chefs and specialty food producers are re-connecting the dots. It can be used in fusion flavors and paired with healthy ingredients such as quinoa. Sweet potatoes also add stick-to-your ribs ballast and gorgeous color to vegetarian/vegan plates.
10. Vegan and non-GMO are the new green badges of food formulation courage. With packaged food innovation focused on clean label, vegan and non-GMO have become all-star package callouts, raising the ante on organic and all-natural. Vegan serves as a positive cue even for those who are merely friends of vegetarians or vegans, as has also been the case with gluten-free.