The Pantry Cancelled Orders of Alcoholic Energy Drinks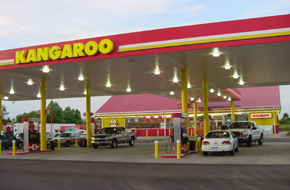 OCALA, Fla. -- Kangaroo Express convenience stores, owned by The Pantry Inc. cancelled all orders of alcoholic energy drinks last week, Ocala.com reported. The decision came just a day after The Food and Drug Administration issued warnings to certain beverage producers to pull caffeine from their lines of caffeinated alcoholic energy drinks.

Kangaroo Express, which operates more than 1,600 stores in 11 Southeast states, including 42 in Alachua and 30 in Marion Country, voluntarily cancelled its orders but will continue to sell existing inventory of alcoholic energy drinks such as Four Loko, Joose, Max, Core and Moonshot, until the stock runs out, Ocala.com stated.